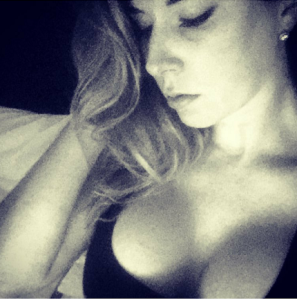 Meet Heather Murtaugh, a sizzlin' 28-year-old sister-of-the-leaf (#SOTL) from Gladwyne, Pennsylvania. This dazzlin' dame is a former model turned nursing student who smokes cigars that range from mild to wild.
"I prefer Ashton cigars because they are smooth," Heather revealed. "However, I do enjoy a heavy hitter. I recently tried a Jericho Hill cigar and loved it. Cuatro Cinco is another good one."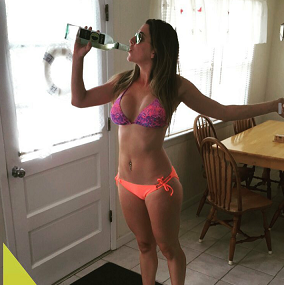 Heather just recently started smoking cigars when she moved back to Pennsylvania after spending the past 20 years in Florida. Originally from the Keystone State, this smokin' beauty usually smokes with her boyfriend a couple of times a week.
"I just recently started smoking cigars after moving back to PA and meeting my boyfriend who doesn't always smoke a cigar, but he chews on them," said Heather. "He likes the Montecristo White Series 27- Churchill. I usually will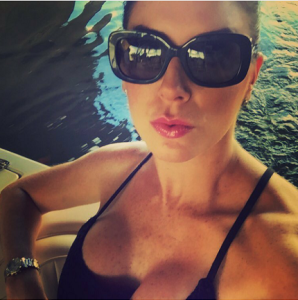 smoke one with him when we do light up."
Heather prefers "smaller sized" cigars and loves to pair them with Pinot Grigio wine or Tequila 1800 Gold on the rocks. She usually buys her cigars from Holt's Cigar Company in Center City Philadelphia while also frequenting her local brick-and-mortar in Concord, PA. However, her favorite place to smoke is in the lounge of Ashton Cigar Bar in Philly.
There is no doubt that Heather's physical beauty is quite eye catching to say the least. Her sizzlin' appearance brings much needed sex appeal to a testosterone driven industry.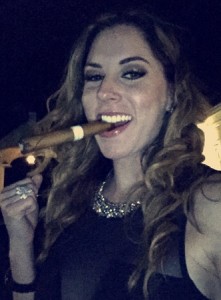 "I do feel that pretty women smoking cigars is sexy," Heather confessed. "I've had a lot of men tell me that. I'm a very chill, laid-back, but at the same time high energy, confident, well cultured and well organized."
There is no doubt that Heather deserves to be this week's Sizzlin' Sunday Cigar Girl. She is gorgeous, loves smoking cigars and frequents Philadelphia's hottest cigar lounges.
Follow Heather on Instagram @H_Murtaugh