Meet Kaisha, a sizzlin' 46-year-old sister-of-the-leaf from Houston, Texas. Originally from Louisiana, Kaisha's foray into the enchanted world of cigars began when she accidentally stumbled upon the excitement five years ago.
"I was introduced to cigar smoking by accident," she explains. "I visited a sports bar in Sugarland, Texas and heard music playing next door. I went to check it out and I saw people smoking and jamming to good music and it was heaven ever since."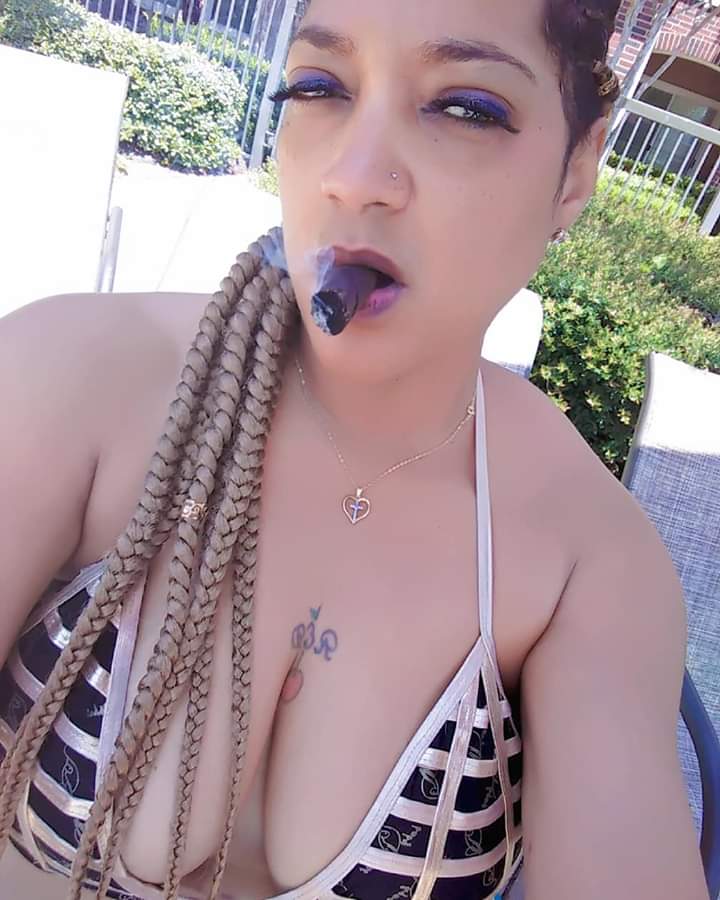 Like many cigar smokers, this gorgeous gal enjoys her sticks daily. She smokes twice a day, and even attends day parties and local cigar mixers regularly. In fact, her affinity for cigars has grown so much, that she has created her own Facebook page dedicated to her love for the leaf, RedSnapperSmokes.
Redsnapper, as she is playfully called, finds cigars to be a stress reliever and an opportunity to network and meet people.
I'm called 'Redsnapper' because I love the color, red – it brings out the freak in me, and snapper because my mouth is entertaining in several ways."

Kaisha said.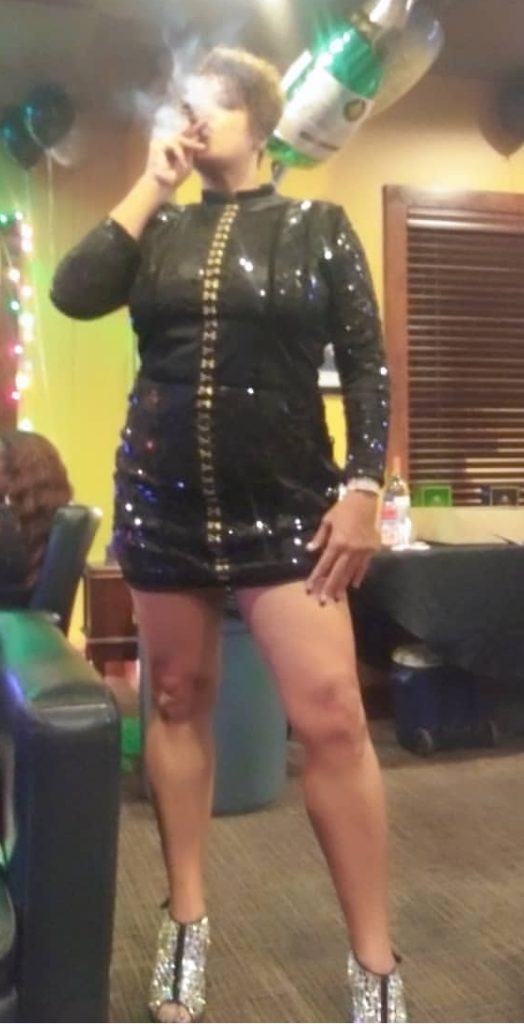 Kaisha is a very tantalising gal who brings plenty of sex appeal to the cigar world. She is a very sexy, 'freaky', and erotic gal who enjoy her sticks.
I'm very exotic and erotic in nature and smoking cigars allows me to embrace my sex appeal," she expressed. "As I blow and inhale every puff, I get a cigar-orgasmic feeling in my body."
Her favorite cigar size ramps up her sex appeal even further.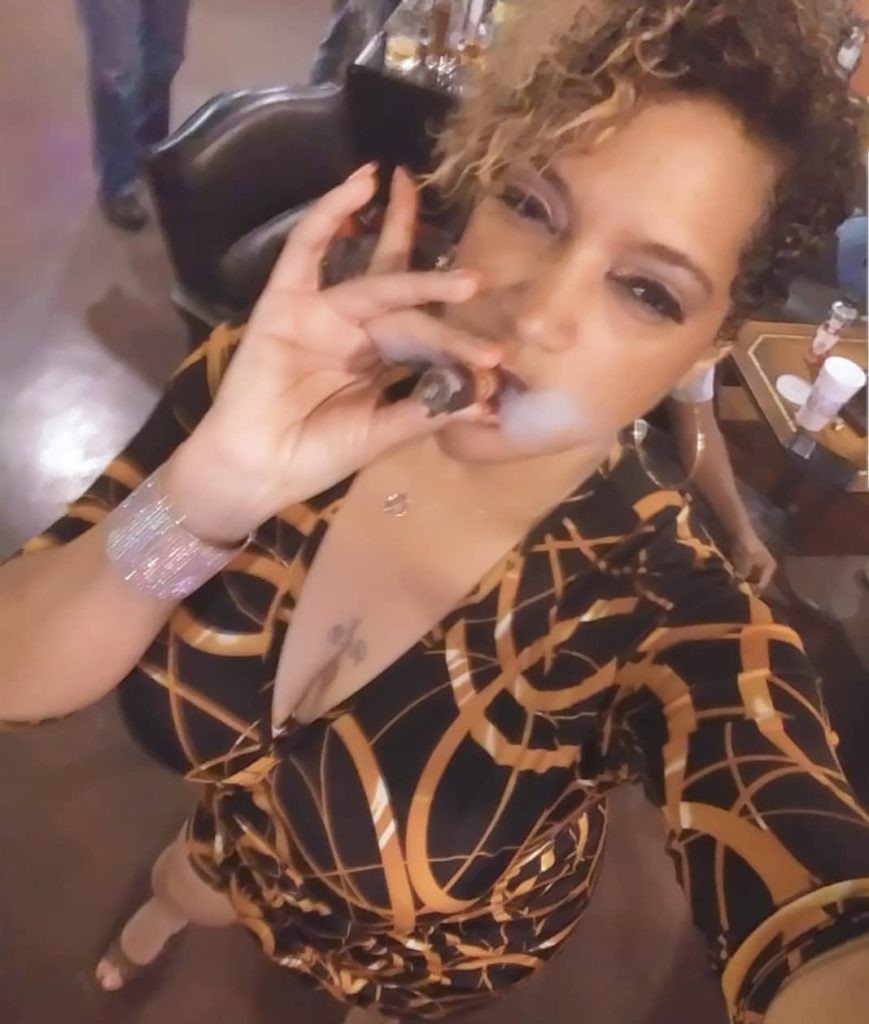 I love to smoke big, fat sticks because I'm confident in handling the fumes by such. . . I link my social media pages showing my love for cigars and how it relates to my intense sexual personality. Every time I smoke, I get an erotic high."

– RedSnapper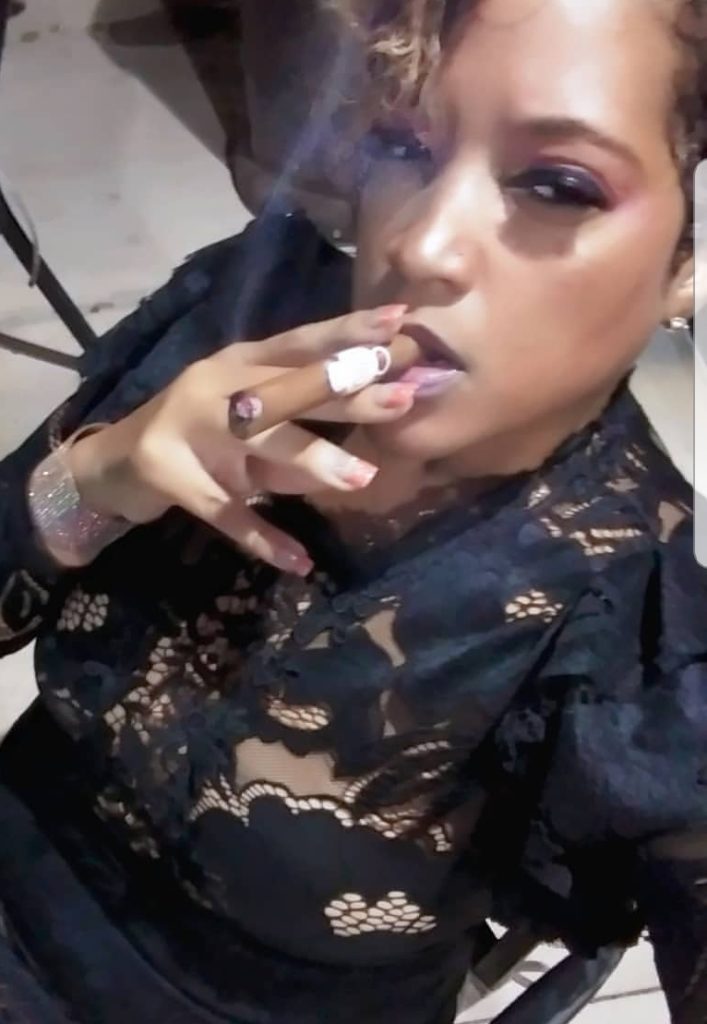 This smokin' beauty definitely deserves to be this week's Sizzlin' Sunday Cigar Girl. She is a very seductive woman who enjoys the cigar culture.
Cigar smoking brings out my alter ego,'redsnapper.'"