Meet Jolene Methvin, a sizzlin' 40-year-old sister-of-the-leaf (#SOTL) from Florida. For the past five years, this smokin' beauty has dedicated much of her free time to the art of cigar smoke. Her foray into the enchanted world of cigars has been quite an electrifying journey.

My only hobby is cigars and I belong to the Krewe of Ybor where I ride our Krewe float in the Gasparilla parades and throw beads," she announced. "I smoke cigars daily and I keep about 200 in my humidor at any given time."

As a residential air conditioning representative, Jolene works in a predominantly male operated industry, which led her down a trail of smoke infused conferences and meeting rooms peppered with cigar butts.

I started smoking cigars with the guys at industry conferences, and it stuck," she admits.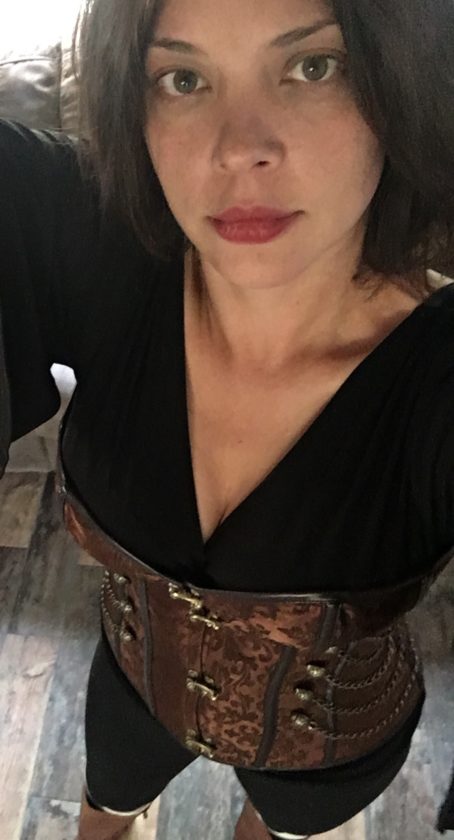 Like many cigar smokers, this lady-of-the-leaf doesn't have a favorite cigar per say, but does have a few that she likes to brag about. Her favorite size is the toro, but has started to explore the lanceros.

Right now Ilike "The T", a collaboration between Caldwell, Room 101, and AJ Fernandes," she says. "I have also enjoyed Alec Bradley's Fine and Rare, Drew Estate's Nica Rustica and Liga Privada and My Father's Le Bijiou."

This gorgeous gal may have dabbled with different cigar brands and blends, but when it comes to pairing her sticks with drinks, it's almost always with a brown spirit.

My favorites (drinks) include bourbon, spiced rum, cognac and Tennessee whiskey."

There is no doubt that Jolene Methvin brings plenty of sex appeal to the cigar industry. Her adorable face and lurring lips are hard to ignore. Plus, her undying love affair with the leaf is exhilarating. However, she is too humble to boast.

I don't think cigars need my help, they are sexy on their own."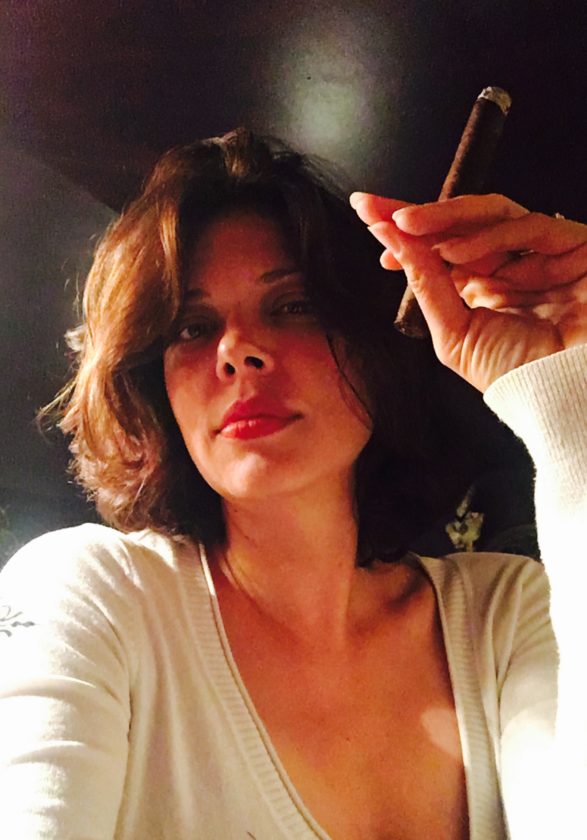 There are not many cigar lounges and shops in the area of Florida where Jolene lives, so she decide to the lounge to her.

Because there aren't lounges close to me, I built my own 5-star cigar lounge from a 10×20 shed in my backyard," she said.

Pictures of her cigar shed conversion are available by searching #cigarshed on Instagram or by watching her YouTube video below.

There is no doubt that Jolene deserves to be this week's Sizzlin' Sunday Cigar Girl. Her intoxicating beauty and dedication to the leaf is to be commended.