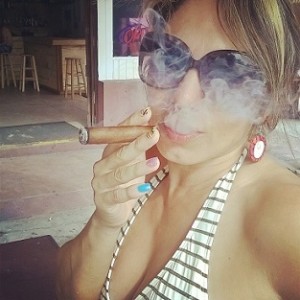 Meet Jenny Morales, a Sizzin' 45-year-old sister-of-the-leaf from Puerto Rico. Jenny started smoking cigars eight years ago when her boyfriend introduced her to the leaf. Today she smokes "a couple of cigars a week."
"I started smoking cigars eight years ago, said Jenny. "My boyfriend started teaching me about cigars and wine. Our interest grew even further when we met Luis Falto of Falto cigar."

Falto sat down with Jenny and her beau to teach them about the 'ins and outs' of the cigar industry. They learned how to savor a cigar, identify flavor notes and appreciate the craftsmanship behind the art.
"We immediately fell in love with his (Falto) cigars and his kind manner.  My favorite cigar is the Falto Perla," admitted Jenny. "It is a petit corona with a Brazilian wrapper. I strongly prefer thinner cigars like a corona, lonsdale, panatela or lancero shapes.  I also prefer my cigars to have some spiciness and be medium bodied. I always tend to look for Cameroon wrapper or maduro cigars."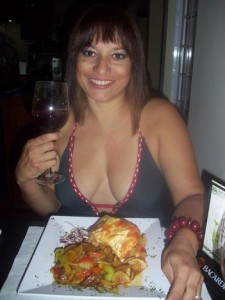 She added, "I always like to try new cigars, but the Perdomo Champagne Noir, CAO Brazilia and Falto Perla are always in the rotation."
Like most cigar smokers, Jenny loves to pair her smokes with a drink. Espresso is her poison.
"My boyfriend roasts the coffee fresh from different origins of the world, so I always have a great cup of coffee at hand. My second choice is a red wine, mostly Cabernet Sauvignon, Tempranillo and Garnacha," she noted.
Jenny enjoys exploring different cigar lounges, but, unfortunately there aren't many lounges on the island of Puerto Rico. Despite the fact, she has unearthed a couple places that she frequents quite often.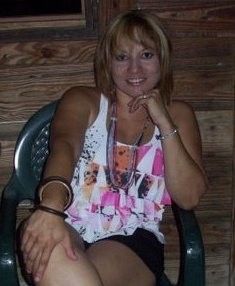 "There are not many cigar places around on Puerto Rico, but I do like to visit the Falto Cigars Estudio de Tabacco, which is a private cigar lounge. It's very unique," Jenny explained. "Also, when I'm in Old San Juan I always visit The Cigar House, which for me is the best cigar lounge on the island."
It is no secret that men love beautiful women, and most male cigar smokers love ogling over a woman puffing on a robusto.  Looking at Jenny, one would surely be impressed by her beauty; however, she is rather modest when it comes to speaking on the topic.
"I really never thought of that, but I do notice some attention when I smoke cigars," Jenny revealed. "I do like the idea of women (attractive or not) taking the chance and trying a cigar. I think is very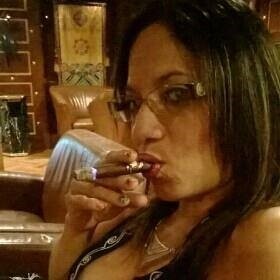 empowering."
Being the true aficionado that she has become, Jenny loves to meet and interact with the who's who of the cigar industry.
"I like to meet people from the industry, so far I met Guillermo Leon and Manuel Inoa from La Aurora, Nestor Miranda from Miami Cigar Co., Todd Wright and Luis Falto from Falto Cigars, and Philip Wayne from Felipe Gregorio. I also met the gorgeous Delicia The Cigar Vixen a couple of years ago."
It is clear that Jenny's passion for the leaf has grown leaps and bounds since she took her first puff more than eight years ago, and for that, this smokin' beauty deserves to be this week's Sizzlin' Sunday Cigar Babe.