Meet Jennifer Magnanimi, a sizzlin' 35-year-old sister-of-the-leaf (#SOTL) from New York. Jennifer is a smokin' beauty of Sicilian heritage who values smoking cigars as a family tradition rather  than a hobby.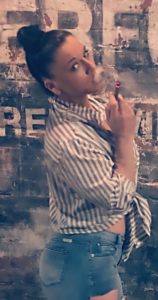 "I grew up with a father and brothers who smoked cigars so it has been a passion of mine for years," said Jennifer. "It has been in my family and it is like a tradition."
Jennifer works at Matador Cigars in New York and smokes at least once cigar a day.
"It is something that I look forward to everyday," she proclaimed. "Smoking gives me a calm like no other. It takes the worries away and sets a feeling of relaxation."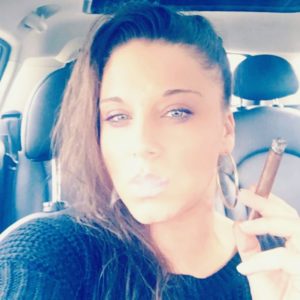 Jennifer's favorite cigar is the Davidoff Nicaragua but she is also a "huge fan" of Drew Estate cigars as well, especially the Dirty Rat.
She, like most cigar smokers, loves to pair her smokes with whiskey.
"Whiskey is the best pairing with any cigar, especially Jameson," she boasted. "However, it depends on the cigar. Each cigar has a different flavor so it should be paired with something that matches."
There is no doubt that Jennifer brings plenty of sex appeal to the cigar industry. Her facial features are striking, her eyes are intoxicating, and her body is alluring. Her modesty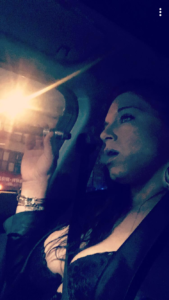 speaks volumes about her good-hearted nature.
"I think that any woman who smokes cigars brings sex appeal to the industry," she said humbly.
Jennifer Magnanimi definitely deserves to be this week's Sizzlin' Sunday Cigar Girl. She is gorgeous,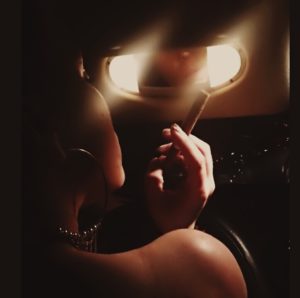 appreciates the cigar culture and values the luxury and sophistication of the leaf.
"It's classy and sophisticated. Cigars are a true luxury to any life. The feeling you get when you light it up and relax brings no other feeling."