Meet Jamie Asquena Martínez Calderón, a sizzlin' 32-year-old sister-of-the-leaf (#SOTL) from Nicaragua. This dazzling dame is an economist, model and cigar aficionado.
"I like to enjoy my free time reading books, tasting cigars that are my Passion and marinating them according to their characteristics and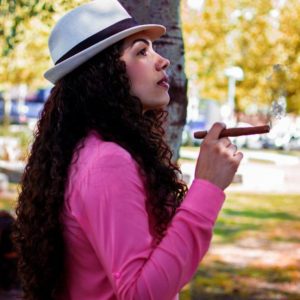 aroma," said Jamie Asquena.
Jamie Asquena has been smoking cigars for the past seven years, but she is not just another pretty face smoking cigars in your local cigar lounge. She has her own brand of cigars called, Passion.
"My cigars are called Passion," she revealed. "I smoke every day of the week, one or two cigars each day. My favorite size is the churchill."
This smokin' beauty loves to pair her smokes with tasty libations, but that pairing differs according to the characteristics of the cigar.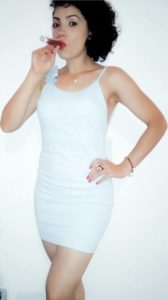 "My favorite drink is wine, but I like to pair the cigars according to their characteristics and aromas," Jamie Asquena explained.
Jamie Asquena's passion for cigars includes the smoking experience. She appreciates her surroundings and atmosphere just as much as the cigar itself.
"I like to smoke when I go to the tobacco field. It brings me a lot of peace and energy," she expressed.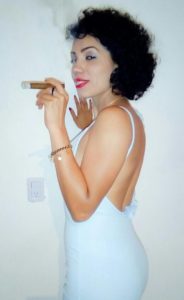 There is no doubt that Jamie Asquena Martinez Calderon adds plenty of sex appeal to the cigar industry. She is gorgeous, passionate and has a body worth worshiping.
Jamie Asquena definitely deserves to be this week's Sizzlin' Sunday Cigar Girl. She is a beautiful woman who has defied barriers and introduced her own cigar into the male-dominated industry. Her Passion runs deep and smokey.
"My brand of cigars is called passion, but I also like to taste other brands like, Partagas and Pure Palmeros. I would like to taste the cigars of Karen Berger, which I admire a lot because she is a woman who stands out in the world of tobacco."