Meet Daniela Fernandez, a sizzlin' 27-year-old sister-of-the-leaf (#SOTL) from Venezuela. Best known as @misscigaraficionada on Instagram, Daniella is a student of interior design and avid cigar smoker.
"It has been six years already since I started smoking great cigars and now the knowledge became a career and an art in my journey of life," stated Daniela.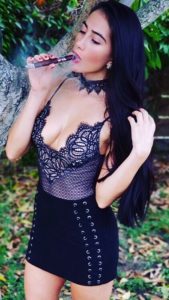 This smokin' beauty has been working at a cigar lounge for the past three years, saturating herself with knowledge to the point where she has developed a deep affinity for cigars.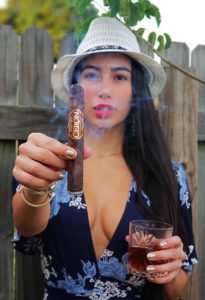 "The passion for cigars is now a part of my personal living style," she expressed.
Daniela loves drinking coffee and drinking rum, especially Diplomatico, while smoking her favorite cigars, Epic.
"Epic cigar, La Rubia, is smooth and clean. Excellent for any occasion," she boasted.
There is no doubt that Daniella Fernandez is a very, very beautiful woman who adds plenty of sex appeal to the cigar industry. Her face is gorgeous and her body is flawless. Plus, she looks very sexy smoking a cigar.
"Smoking a cigar makes me feel sexy," she revealed.
There is more to Daniela than her beauty and love for the leaf. She also has an extensive list of hobbies and interests that extend much further.
"I LOVE BOOKS!" she announced. "I love reading personal development, spiritual, fantasy and fiction books, meditating by the ocean, art, photography, music, movies, nature, dancing, and physical fitness."
Daniela Fernandez definitely deserves to be this week's Sizzlin' Sunday Cigar Girl. Her beauty is undeniable and her passion for cigars is admirable.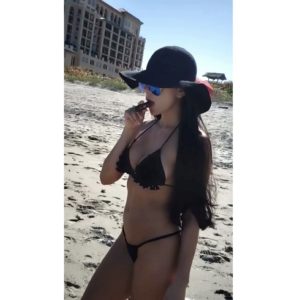 "Smoking a cigar makes me feel sexy."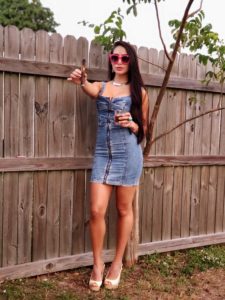 "The passion for cigars is now a part of my personal living style."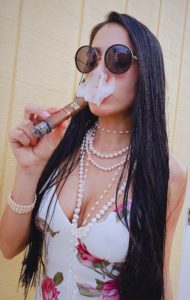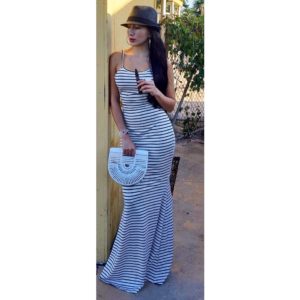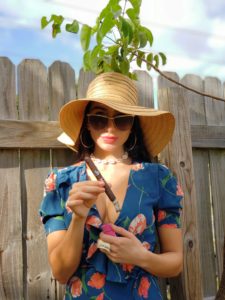 "I started smoking great cigars and now the knowledge became a career and an art in my journey of life."