Meet Amber Branch, a sizzlin' 32-year-old sister-of-the-leaf (#SOTL) from Sumter, South Carolina. Originally from Long Island, New York, this southern transplant began her journey into the enchanted world of cigars one year ago.
As the owner of her own networking company, Thee Amber Branch, LLC, Amber found smoking cigars was a great way to network and expand her company. Now, this smokin' beauty has fallen head-over-heals in love with what began as a platonic courtship of labor.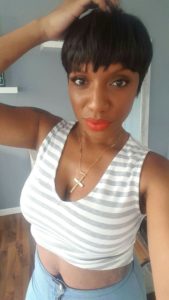 "A fellow by the name of Kenneth Williams introduced me to my first cigar," explained Amber. "Now I smoke one or two daily."
This social butterfly doesn't just look sexy while smoking, but her knowledge and lust for the leaf has grown leaps and bounds since her maiden voyage. In fact, she has just become a sales representative for the cigar company Jenneff Cigars – a boutique company based out of Pennsylvania.
Amber has even refined her palate to the point where she knows exactly what to look for in order to satisfy her tantalizing taste buds.
"My favorite cigars are Oliva Masterblend, Liga Privada No.9, and Camacho Corojo.," Amber revealed. "The Churchill size is my favorite."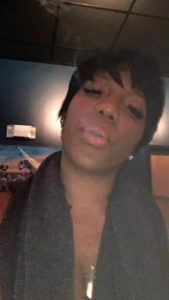 Booze, babes, and cigars go hand in hand and this sexy dame loves to combine the trio.
"My favorite drinks are Legal Remedy's White Mocha Stout or a cognac or Gentleman's Jack," said Amber.
There are few things in this world that exude more emotions than a sexy gal with her lips locked around a fine stogie. Amber is certainly one of those breath-taking sights. When asked if she adds sex appeal to the cigar industry, she responded with confidence and charisma.
"Absolutely. I've been able to introduce quite a few women to smoking cigars. They came willingly, of course, lol. Women and men alike ask me to teach them how to smoke cigars."
A few of her favorite cigar haunts include a trio lounges in Columbia, South Carolina.
"I like a few in Columbia including Lite Em up, Cigar Box and Tobacco Merchant," Amber noted.
There is no doubt that Amber Branch deserves to be this week's Sizzlin' Sunday Cigar Girl. She is gorgeous, ambitious and loves the leaf.