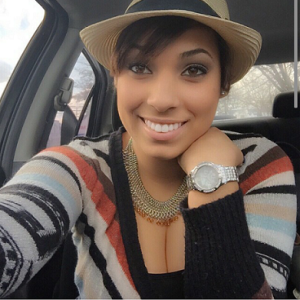 Meet Amy Tejada, a Sizzlin' 23-year-old cigar enthusiast who was born and raised in Salcedo, Dominican Republic but now resides in New York City. Amy works at Central Cigar Lounge in New York where she has fallen head-over-heels in love with cigars
"I have been smoking cigars for just over a year and honestly, before I got introduced to cigars, I never knew what a cigar was," Amy confessed. "I was ignorant when it came to cigars, now I smoke cigars on a daily basis."
Her adoration for the leaf has grown leaps and bounds. Today Amy smokes anywhere from two to five cigars a day. Amy's introduction into the enchanted world of cigars is unique.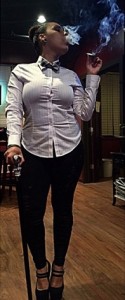 "Over a year ago, maybe a week after I got laid off work from working at the hospital, my dad's friend had a job offer for me," she explained.
She was reluctant at first, but decided to accept the offer as the new hostess for Central Cigar Lounge.
"Honestly at that moment I told my father that I did not want the position because I did not know anything about cigars nor that atmosphere," Amy explained. "But my conscience told me to take the risk so I took the job and from there on I just fell in love with cigars and its culture."
Amy's palate has developed quite well in the short time that she has been smoking. She loves to puff on medium to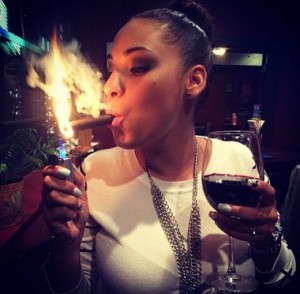 full-bodied cigars that are smooth and well balanced. Her go-to sticks are Padron, My Father Cigars, Senorial, Arturo Fuente, La Jugada, La Zona, Espinosa and Epic Cigars. She doesn't have a favorite cigar, but does appreciate the "come back for more" flavors of the aforementioned brands.
Like most cigar smokers, this smokin' beauty loves to pair her cigars with a drink. She is usually open to different types of drinks, but finds herself leaning toward craft beer more often than not.
"I don't have a favorite drink to pair my cigars with," she said. "I grab a glass of whatever I am in the mood for."
She went on to say, "My favorite thing to do when I smoke cigars is grab my drink, sit down,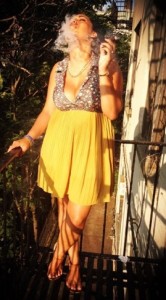 toast the foot of the cigar, turn it on, puff on it slowly and look at the smoke as it slowly releases from my mouth."
There is no doubt that Amy is dripping with sex appeal. She certainly adds a little spice to the otherwise male dominated cigar lounges with her adorable face, heavenly curves and knowledge of the leaf.
"Of course I add sex appeal to this industry," Amy boasted. "As my friends say, 'Who doesn't love to smoke next to a beautiful woman who knows about her cigars, it's almost a dream come true.'"
S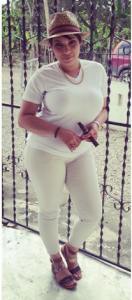 he went on to say, "Even though I know I bring a lot of sex appeal to this industry, I always stay classy and respectful. I respect every individual I meet and surround myself with the same way I expect them to respect me."
Amy is a pleasant treat at her favorite haunts where guys ogle and women admire her. When not at her place of employment, fellow brothers and sisters of the leaf can find her relaxing at Cigar Inn or Nat Sherman Lounge in New York City and Sanj's Smoke Shop and Sky Tobacco in New Jersey.
"Most of the things I've learned about this industry came from hanging out with the amazing people I met in these different lounges," she said. "I love the way everybody treats me at these locations and the warm welcome they give me every time that I come through the door."
"There is no time for negativity and boring people." – Amy Tejada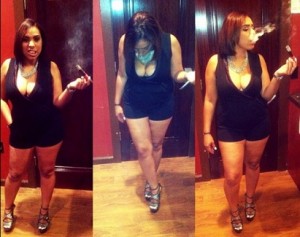 "It relaxes me to watch the cigar burn slowly and to smell the pleasant aroma."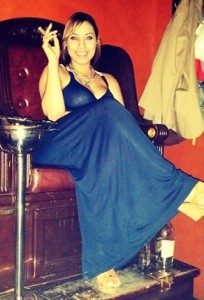 "I always stay classy and respectful."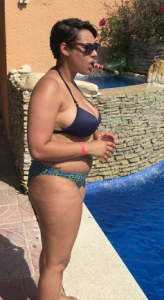 "Of course I add sex appeal to the industry."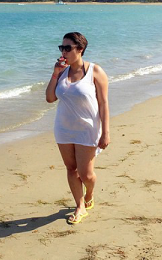 "I am a very positive, caring and fun person. There is nothing better than sharing my passion with those with the same interest."