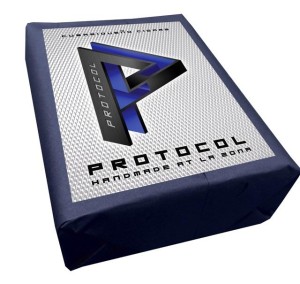 Social media legends, Bill, "Cuban Assassin" Ives and Juan Cancel have joined forces to create their own line of cigars, Protocol, under the company name, Cubariqueño Cigar Company.
"We are living a dream," boasted Cancel. "This was not done by grand design but more the path life has taken us due to our passion, love, admiration and reverence for everything in the cigar world."
This dynamic duo, which has already made quite a splash in the cigar world with their online shenanigans, is about to take the industry by storm with a unique blend that has already

impressed the former CEO of Drew Estate, Steve Saka.
Ives and Cancel have teamed up with Erik Espinosa and La Zona factory to create a small batch production of 5,000 premium cigars using some of the finest tobaccos in Nicaragua. Protocol is set to hit shelves in two vitolas, 6 x 52 Toro and 5 5/8 x 46 Corona Gorda. It will be available in 20-count boxes and 10-count soft packs. Line extensions are a possibility in the future.
"Bill and I are great friends and are very passionate cigar smokers," said Cancel. "We both believe in tradition and etiquette, so,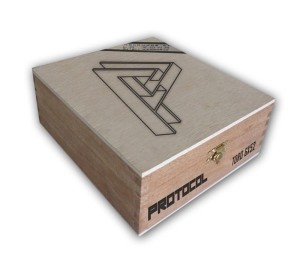 when we wanted to exemplify that tradionalist's mentality we thought of the name, 'Protocol.'"
Protocol is elegantly wrapped in a stunning Ecuadorian Habano Oscuro leaf with a toothy texture and a slightly oily sheen. Its all-Nicaraguan filler of Jalapa and Estelí quadruple Ligero is enveloped by a Nicaraguan Habano (double Habano) binder. The smoking experience blankets the palate with smooth, creamy flavors that are unique and satisfying.
"Quadruple Ligero sounds super strong but it is well balanced with great flavor," explained Cancel. "It is full-bodied with great traditional Habano characteristics with a unique kick. It is complex as the cigar gets better and better as you smoke it."
Master blender, Hector J. Alfonso, Sr. of La Zona factory, was the catalyst behind the blending process in accordance with Ives and Cancel's wish list. Anthony Jimenez, Erik Espinosa's graphic designer was instrumental in coming up with the visual de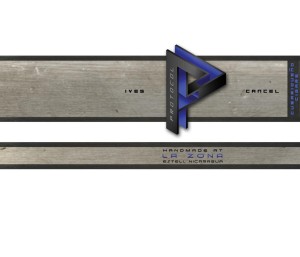 sign of Protocol.
"What is unique about our brand is that it's a labor of love and passion," said Cancel. "We are two regular guys who work hard and want to share our passion with our fellow BOTL/SOTL. We are proof for the 'everyday Joe' that you don't have to be born wrapped in a tobacco leaf to do this, you just need a love for cigars, be passionate and have some luck."
Protocol will be released at the company's launch party on May 16, at Berkeley Humidor in Berkeley, NJ. From that point on, the cigars will initially be sold at Berkeley Humidor and Adelphia Lounges in Berkeley Heights, Bernardsville, and East Brunswick and on the website berkeleyhumidor.com.