Meet Jennifer, a sizzlin' 42-year-old sister-of-the-leaf (#SOTL) from Cressona, Pennsylvania. This smokin' hot mother of two relies on cigars and her Harley as means to escape from her demanding 40-50 hours a week job.
"I Love riding my Harley and being with my family, but when I need "me" time it's at Cigars International in Hamburg, PA," said
Jennifer.
Jennifer, who started smoking cigars four years ago, enjoys puffing on the Acid Blondie by Drew Estate and the Black Chapel by Evil Genius Cigar Co. Her preferred libation to pair her smokes with is a cold Long Island Iced Tea.  Where does this all go down?
"I smoke at CI (Cigars International) due to the entertainment, the atmosphere and the great staff," Jennifer explained. "It's a great place to chill."
This lovely lady-of-the-leaf (#LOTL) certainly adds plenty of sex appeal to the cigar industry. Her naughty images speak for themselves.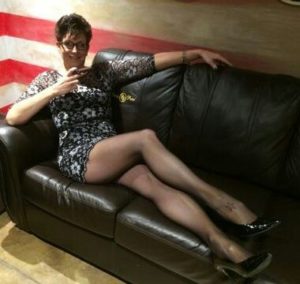 "As for sex appeal, that's funny. I don't think of myself that way," confessed Jennifer. "However, cigars aren't just for men anymore, and sure,  I feel sexy smoking a good cigar and getting my ash on."