Cigar Sense is a ground-breaking advisory service designed to match up cigar smokers with cigars that complement their palate based on recommendations from the company's online database. Cigar Sense is the only available source to offer personalized, expert advice to help identify new cigars for smokers based on individual preferences.
Franca Comparetto and David Wells are the masterminds behind the 2015 launch of Cigar Sense. Comparetto is a certified Tobacconist by Tobacconist University in the United States and a certified Catadora by the CCA (Cigar Club Association) in her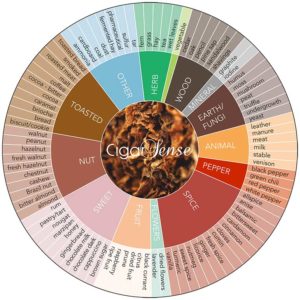 homeland of Italy. Wells, a management consultant and computer engineer, handles the technology side of the business. Together, the duo has revolutionized the 500 year-old cigar industry with a unique and exciting experience for cigar enthusiasts.
The online database of thousands of cigar profiles and detailed descriptions is fed from an international panel of smokers with trained palates who conduct blind taste tests.  Each expert panelist follows a rigorous blind tasting process to ensure professional, objective evaluations. The company's methodology allows its system to "learn" a smoker's unique, individual taste preferences then provide him or her with cigar recommendations that mirror those characteristics.
Members are asked to create a user profile shortly after joining Cigar Sense where they are encouraged to disclose likes and dislikes as far as aroma, taste, wrapper, size,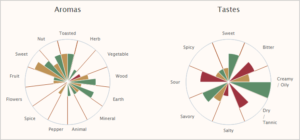 strength, price and more. Recommendations are given once the software develops a personal profile for the member. The service is designed to save people money and eliminate the 'guess work' while introducing new cigars with similar characteristics to smokers based on their likes and dislikes.
Databases are regularly updated and new cigar recommendations for members are readily available. Members also receive helpful emails and industry news updates as well. Memberships start at $8.25 per month with a money-back guarantee. For more information and to join visit, www.cigarsense.com.