Ceron Premium Cigars is a timeless tale born of passion with a commitment to use only the finest tobaccos on the planet.
Javier Ceron, founder and president of Ceron Premium Cigars, vows to deliver a product that is sure to deliver an exceptional experience for today's most discerning cigar smokers. According to Ceron, craftsmanship stretches well beyond the rolling process. It begins with the planting of the seedlings and extends through the entire development from curing, fermenting, aging and packaging.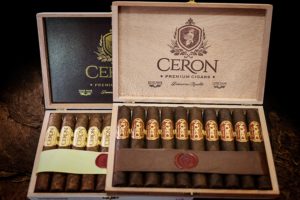 "Before I decided to launch my own brand I spent many years researching the tobacco industry traveling and listening to people, trying to come up with an amazing smoke that could satisfy the most demanding palates," stated Ceron.
Ceron Premium Cigars, which is made at Tabacalera DBL on the Dominican Republic, are rolled by some of the top cigar rollers in the industry. Each roller is among the most experienced in his or her field.
"At Ceron Premium Cigars there are no short cuts," explains Ceron. "We take our time and aim for perfection in every one of our cigars regardless of what stage in the production we are in."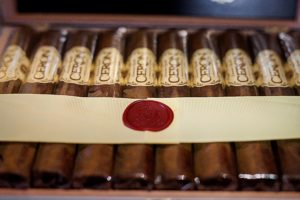 Because of this, there was a lot of buzz surrounding the company's release of its inaugural blends this past July at the International Premium Cigar and Pipe Retailers trade show (IPCPR) in Las Vegas. Ceron introduced two blends this past summer, a maduro and a sumatra.
The first line is a medium-bodied maduro which features a well-aged, dark Mexican San Andres wrapper that envelopes a Dominican binder and all-Dominican fillers farmed exclusively on the DBL farms. The second release is a medium to full-bodied cigar that features a rich and creamy aged Ecuadorian Sumatra Sun Grown wrapper with an Ecuadorian binder and Dominican and Nicaraguan long fillers. Each line is presented in 10ct boxes available in five different sizes.
"All of our tobaccos are carefully selected and only the highest graded will make it to our cigars," Ceron revealed. "With that being said, our main focus and efforts were in the quality of our cigars."
As far as packaging, Ceron Premium Cigars kept it traditional – staying true to its tag line, 'Rebirth of a Tradition'. Each box is designed to exhibit optimal presentation and to preserve maximum freshness, sealed with a wax seal stamp of the company's logo.
Ceron has been receiving great fanfare since his company's inception.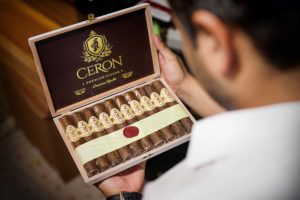 "I have been told by smokers that they love the construction," noted Ceron. "They love the smooth draw and rich, creamy flavors along with the pleasant aromas. Also, the complexity and the delicious taste at the finish keep them coming back for more."
With so many great cigars on the market today, why should today's smoker choose a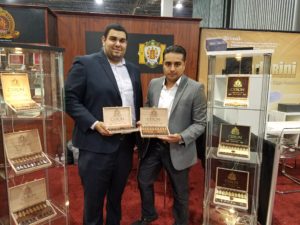 Ceron Premium Cigar? According to Javier Ceron, the answer is obvious.
"We bring passion, quality, experience and love to the table," boasted Ceron. "It only takes a few puffs to answer that question. I assure you that every person who picks up one of our cigars will not be disappointed, otherwise I wouldn't have put my name on it."
Before launching his company, Javier Ceron was quite the cigar connoisseur. He religiously stayed current in the cigar world following trends, news events, releases, brands, etc. He spent hundreds of hours in cigar lounges tirelessly listening to today's smokers, gathering immeasurable amounts of useful information. He even took on a part-time job at a local California cigar lounge to get a clearer view of the industry to satisfy his ultimate achievement – Ceron Premium Cigars.
"Since we are a 'boutique' brand we want to reach as many palates as we possibly can," said Ceron. "I would love for every cigar lover out there to give Ceron Premium Cigars an opportunity to serve them with something special."