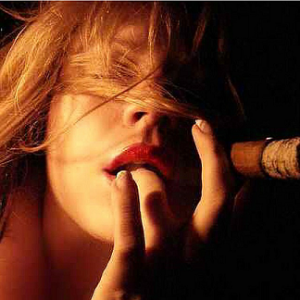 The New Year brings thoughts of making fresh starts—in your diet, finances, work life, and love life. For some time now, you may have been feeling that things are not working out between you and your partner. You may have sensed the setting in of a kind of coolness towards her: a lack of affection for her, a reduced desire to touch her, hold her, taste her, and fuck her; a widening gap between her needs and your needs and a growing divergence of your opinions on everything—from simple household affairs to your respective career goals.
You have put off talking about it because neither one of you wants to confront the awful truth that the relationship may be dying: not because of any decisive event such as cheating, but because there is not enough love and romance to keep things going. You agreed to get through Christmas together, and to make a fresh start at resolving things once the festivities are over.
But will your relationship survive the coming year? This is the question you must earnestly grapple with, despite the sincere desire of both you and your girl to make it work. Here are 5 signs that your relationship may not last past 2016.
1. You no longer laugh together
When was the last time you had a good, hearty laugh with your girl? The question is not a trivial one. If you do nothing other than stare daggers at each other, complain to each other, and argue about money, then you are in trouble.
Having a number of inside jokes that just you and she are in on is good for your relationship. You may both like to make fun of a certain kind of hairstyle or personality type, or you may both enjoy a particular sitcom or kind of humor. Sharing a good laugh helps you stay connected to each other. It stimulates the release of endorphins—the feel-good hormones—which has a positive impact on your physical and mental well-being.
2. You no longer enjoy a comfortable silence
Remember when you could sit quietly with your girl in the car or on the couch and feel completely at ease? If this is no longer the case, if your moments of silence are now filled with tension and strain or are the product of a desire to avoid confrontation, it could be a sign that you are growing apart.
Only those who are in a solid relationship are able to enjoy a comfortable silence. The ability to let each other be indicates balance in the way you communicate and relate to each other. The need to chatter when you really have nothing to say is a sign that you have lost that balance and no longer feel comfortable when you're around each other.
3. You have trouble resolving conflict quickly
Every couple fights. Frequent disagreement is not necessarily a sign that your relationship is in danger. You should only worry if you are unable to resolve conflict quickly. If tiffs drag on for days, it may be a sign of more deeply seated anger and resentment.
Take note. You should be able to say what you need to say to each other (at whatever volume), come to a resolution, kiss, cuddle, and have make-up sex all within the same day. If you cannot do the latter after a fight or express what is really bothering you during it, then it means you are either unsure whether your partner can accept what you think or you don't care enough about her and the relationship to make known what you think. Either way, it's not good.
4. You're no longer willing to work for it
Connected to this last point is your willingness to work at the relationship. If the thought of seeing your partner fills you with dread, tiredness, or depression, it is an indication that you have unresolved problems that you have been unwilling or unable to work out. It may be the case that the latter owes to the former: that is, you have been unable to work things out because you no longer care enough to do so. This attitude must be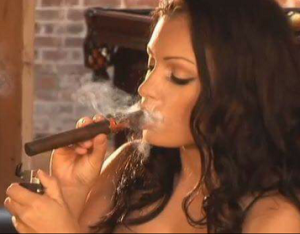 distinguished from wanting to avoid causing your partner pain and distress. If your relationship is to last, you have to be willing to work through whatever is draining it of energy and fullness.
5. You are no longer attracted to her
Physical attraction is an important part of a relationship. As men, we cannot help wanting to get between every pair of legs that we see. It is also hard for us to keep up the same level of burning desire for the same woman over time. Although the intensity of your desire for your partner will change, it cannot evaporate completely if the relationship is to stay healthy.
If your sex life has completely dried up and you seem unable to turn it around, it may be a sign that your relationship is already dead.
It is important to remember that these are only signs. You may yet be able to salvage your relationship. You must start, however, by being honest about what's happening between you. Only then can you truthfully and confidently answer the question that began this article.
Disclaimer: This article was first published on TSBMag.com