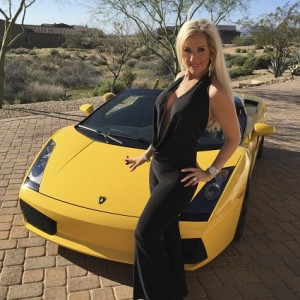 Meet Wanda Ewasiuk, an absolutely stunning sister of the leaf who exemplifies the ideal woman in every facet of the imagination. She is elegant, successful and drop-dead gorgeous.
Wanda, who resides in Alberta, Canada and Scottsdale, Arizona, is a professional matchmaker who is the founder of Tessa Loren Matchmaking Firm and Suregar.com.
"I have a genuine love for people," said Wanda. "I travel between Canada and the USA every two weeks. I live a busy lifestyle so I thoroughly enjoy some R&R."
Wanda prefers strong, robust cigars that are full-flavored and ultra-satisfying.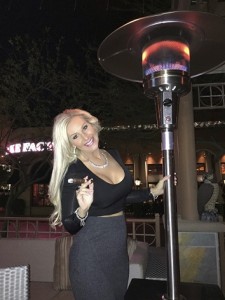 She indulges in a smoke about once a month while bathing in much needed relaxation at a resort, in her back yard with the beautiful view of the mountains or at a gathering among a group of friends.
"I enjoy a great, robust and full-flavored cigar roughly once a month while relaxing," she mentioned.
Wanda's husband influenced her to start smoking cigars regularly, but she had smoked a cigar before she met him.
"I've always loved the smell of a good cigar," she acknowledged. "It is a 'manly man's cologne!'"
Like most cigar smokers, Wanda enjoys a fine spirit with her stick.
"I like to coat my cigar with a great cognac!  I'm not a wine girl, I prefer liqueurs, not very girly I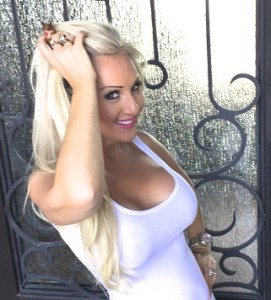 know!" she noted.  "My usual drink is vodka and water – and 3 limes!!! Not 1, not 2, but 3!  What can I say, I'm a girl who knows what she likes, although while having a cigar a glass of Quintessence or Hennessy is my preference."
There is no doubt that Wanda adds an inconceivable amount of sex appeal to the cigar industry. Her incredibly alluring appearance and appreciation for cigars surely qualifies her to be this week's Sizzlin' Sunday Cigar Babe.
"There is something about a cigar that just emanates class!  What more could you want – class, cigars and cognac!" said Wanda.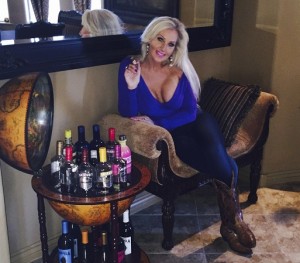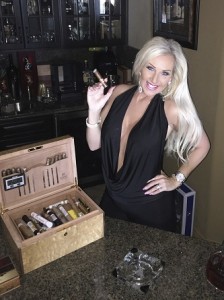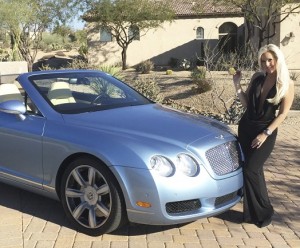 "There is something about a cigar that just emanates class!"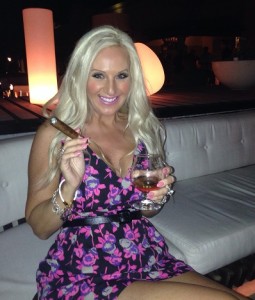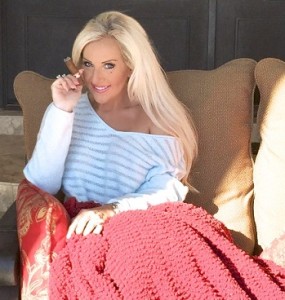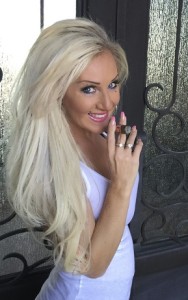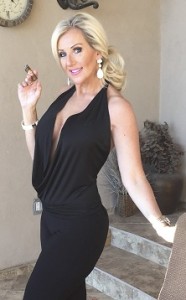 "I've always loved the smell of a good cigar," she boasted. "It is a 'manly man's cologne!'"