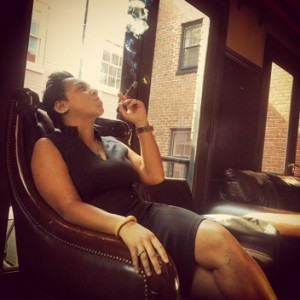 Meet Stephanie Haley, a Sizzlin' 34-year-old sister-of-the-leaf (#SOTL) from Washington, D.C. This smokin' insurance representative is a transplant from San Antonio, Texas who has become a regular cigar smoker since joining the D.C. area.
"I smoke around three cigars a week," explained Stephanie. "I started smoking more frequently three years ago when I moved to D.C.
Stephanie is a smokin' beauty who entered the enchanted world of cigars ten years ago when she was a budding youngster in her early twenties. She finds the appealing lifestyle exciting, to say the least.
"I enjoy the cigar lifestyle, from the cigar bars to meeting wonderful people and friends while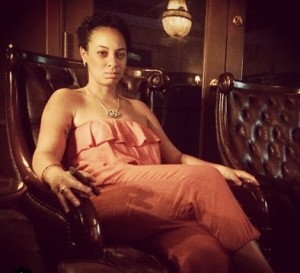 smoking cigars," she said. "My favorite cigars are A. Fuente, My Father and Oliva because of their blend, the flavor, and how they burn."
Stephanie enjoys a quaint smoke at her home, but prefers to socialize at cigar bars. In fact, one may find a personal goal of hers quite intriguing.
"I love to hang out at cigar bars. There are some great cigar bars in the D.C., Maryland and Virginia (DMV) area. I enjoy smoking cigars at Tobacco Leaf in Maryland, Civil Cigar Lounge in Maryland, and at 219 Restaurant in Virginia," Stephanie shared. "My goal is to visit all of the cigar bars in the DMV area."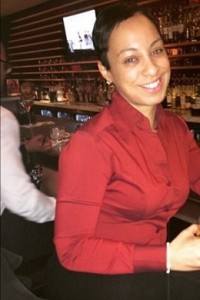 If Stephanie hasn't already tickled your fancy, her allure continues.
"I love to drink whiskey. I would most likely ask for either Jack Daniels or Makers Mark when smoking. I love to try new whiskey," Stephanie revealed.
This supercharged dude magnetic certainly adds plenty of sex appeal to the cigar industry. And, she is not shy to admit it.
"Yes I do think I add sex appeal", confessed Stephanie. "It's just something intriguing and sexually appealing when you see a woman who loves to smoke a cigar, knows how to smoke a cigar, and can make smoking a cigar seductive without even trying."
Outside the realm of cigars, Stephanie is an avid adventurist who loves to spend time outdoors, traveling and trying new restaurants.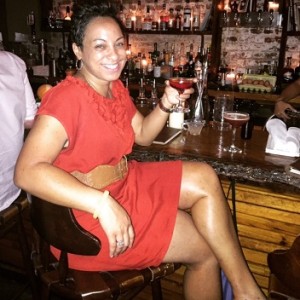 "I love to be outdoors doing anything active. I love sports, basketball and football. I love to try new restaurants. I love movies and reality TV. I love to travel. I love to go to Fairs and Festivals," Stephanie commented.
Stephanie Haley certainly deserves to be this week's Sizzlin' Sunday Cigar Babe. She is beautiful, loves cigars and appreciates the lifestyle.
"It's great to see that there are women that love to smoke cigars. I find it interesting to try new cigars when I smoke with great people. I continue to learn about cigars daily.  Cigars are a great outlet to meet great and intellectually stimulating people."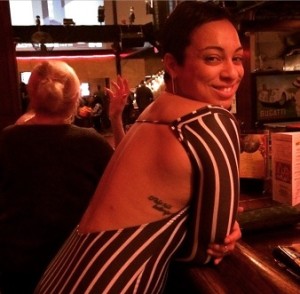 "It's great to see that there are women that love to smoke cigars."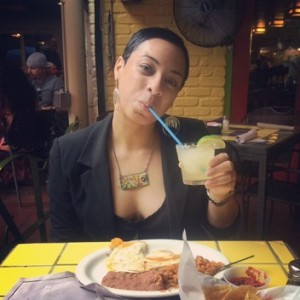 "Cigars are a great outlet to meet great and intellectually stimulating people."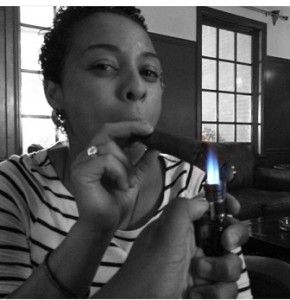 "Yes I do think I add sex appeal"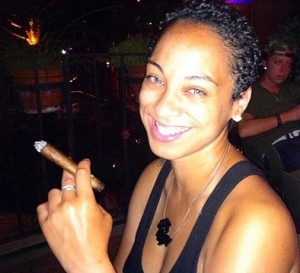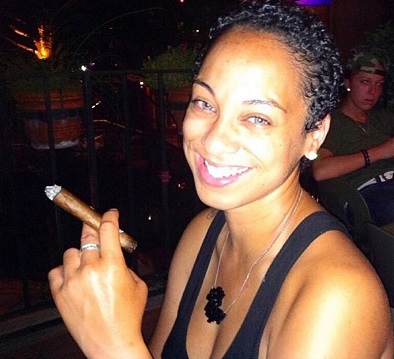 "I enjoy the cigar lifestyle, from the cigar bars to meeting wonderful people and friends."