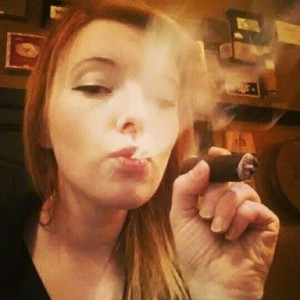 Meet Randi Hall, a Sizzlin' 27-year-old sister-of-the-leaf (#sotl) from Nashville, Tennessee. This sexy smoker is a southern transplant who is originally from South Dakota. She has been smoking cigars for the past six years and has developed quite a palate over that time.
"I smoked my first cigar in 2009," said Randi. "My husband was an avid cigar smoker from deployments with the Air Force."
Randi's gateway cigar was the CAO Flavours but she has since refined her palate quite a bit since her infancy.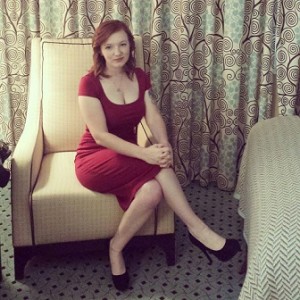 "I prefer a full bodied cigar now. I have a few favorites," commented Randi. "Now a days I tend to reach for the Camacho Triple Maduro or any of the CAO Flatheads. I also enjoy any H. Upmann cigars."
Randi now smokes cigars about two to three times a week and is a frequent patron at Big Star Cigars in Nashville. She is not a whiskey girl, so her drink of choice to pair with her smokes is either a latte or Stella Artois brew.
Randi definitely adds plenty of sex appeal to an otherwise male-dominated cigar world with her seductive eyes, alluring smile and rockin' body. However, her modesty seems to overrule.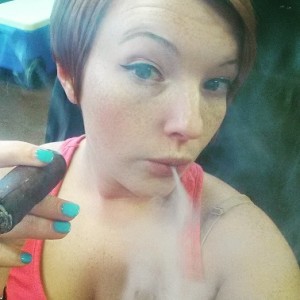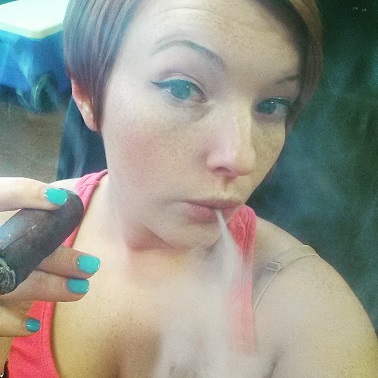 "I do find that women bring a sex appeal to the industry," explained Randi. "However, I enjoy that the cigar shop I smoke at treats me like just one of the guys."
Outside of cigars, Randi has some other personal interests that occupy her time. She is employed as a personal banker and enjoys reading, photography, collecting vinyl, and fixing her 1985 Nissan 200sx.
If you would like to learn more about this dazzling dame, you can follow her on Instagram @krazyskwerelette.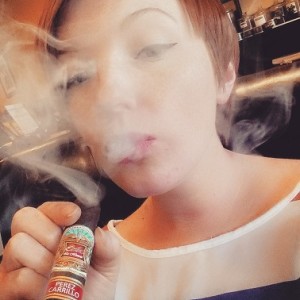 "I prefer a full bodied cigar."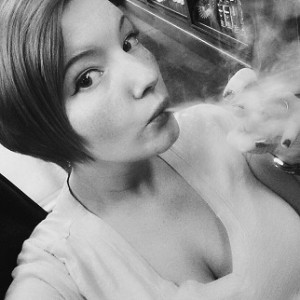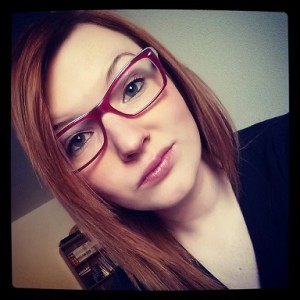 "I do find that women bring a sex appeal to the industry."