Meet Jessy Ramos, a sizzlin' 33-year-old sister-of-the-leaf(#sotl) from Brooklyn, New York. Jessy is a smokin' hot Dominican dame who has been working in the cigar industry since 2012. She has been smoking for about four years now and finds the experience, 'relaxing.'
"I have worked at Havana Dreams Cigar Shop in Rego Park, NY since October of 2012," Jenny explained. "I got curious about cigars and tried it and liked it.  I find smoking to be very relaxing."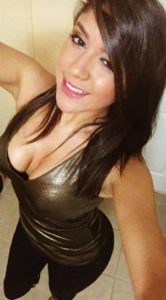 Jessy usually smokes mild cigars, Java Mint by Rocky Patel being her favorite; however, she has been known to dabble in various maduro wrapped sticks.
Like most cigar smokers, this smokin' beauty never smokes alone.
"I love to pair my cigars with a nice glass of red wine or whiskey," revealed Jessy.
There is no doubt that Jessy Ramos is centerfold material. She brings plenty of sex appeal to the cigar industry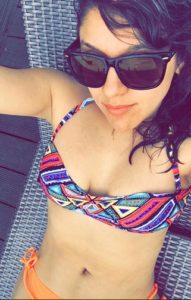 with her rockin' body, succulent lips and gorgeous face.
"Men love being surrounded by attractive women," said Jessy.  "A woman smoker adds sex appeal to the industry and it makes it more interesting that some women are able to share the interest of smoking with men."
Jessy has been known to frequent New York City cigar lounges, so, if you are in the area, be on the lookout for this luring lady who will certainly catch your eye.
Jessy Ramos undoubtedly deserves to be this week's Sizzlin' Sunday Cigar Babe of the Week. Her stunning body, beautiful face and zest for cigars certainly qualifies her for the title.