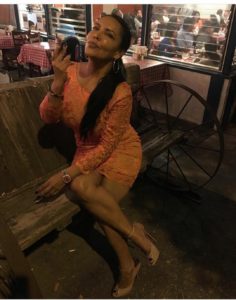 Meet Samantha, a sizzlin' sister-of-the-leaf (#SOTL) from Santa Barbara, California. "Sammie" or "Sam" as she is known in her social circles, was born in Tegucigalpa, Honduras and moved to the United States when she was eight years old. This dazzling dame has been smoking cigars since she was in her late 20's.
"Growing up I had an itch for cigars because my grandmother worked in a cigar factory in Danli, Honduras," explained Sammie. "During my extended visits at her house, she would smoke them around me until I was brought to the USA."
Sammie, who smokes cigars about three times a week, does not have a favorite cigar, but she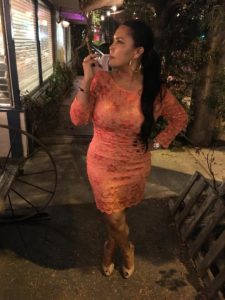 does have a go-to stick that she enjoys often.
"I don't have a favorite per say, but I usually feel more attracted to Nicaraguan blends. Liga Privada T52 screams my name most of the time," confessed Sammie. "I carry one in my purse."
This smokin' beauty loves to experience new cigars.
"I become "more knowledgeable and hold my own when conversing about cigars," she said. "I also love the feel of a stick on my hand and the aroma and sexiness to it."
Sammie doesn't worry about pairing her smokes with the "correct" drink. She loves Grey Goose vodka and Cabernet Sauvignon wine.
"In regards to pairing I only pair my shoes with my bag…my drink of choice is Grey Goose and since I am surrounded by many amazing wineries, Cabernet Sauvignon is my other drink of choice from one of our local wineries."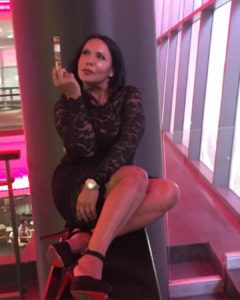 There is no doubt that Sammie is a gorgeous gal who is dripping with sex appeal. Her rockin' body, gorgeous face and exquisite taste for fashion are intoxicating.
"I definitely feel I add sex appeal. Some of my followers will comment about how I hold it, the look in my eyes when smoking, my lips as the white clouds of that heavenly stick in slow motion comes out of my mouth, etc." boasted Sammie.
Sammie definitely deserves to be this week's Sizzlin' Sunday Cigar Girl. Her sex appeal is undeniable, her thirst for knowledge is fascinating and her respect for the culture is admirable.
"I simply love cigars because they transport me to my homeland and connect me to my heritage."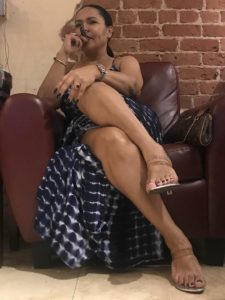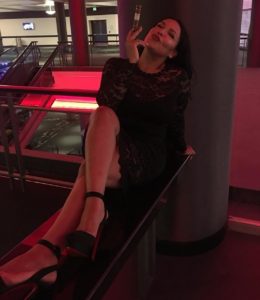 "I also love the feel of a stick on my hand and the aroma and sexiness to it."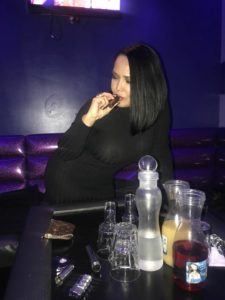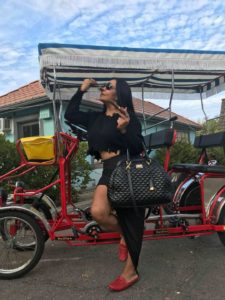 "I definitely feel I add sex appeal."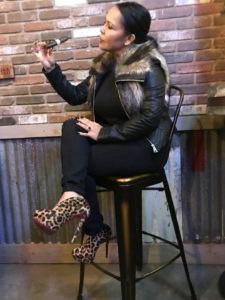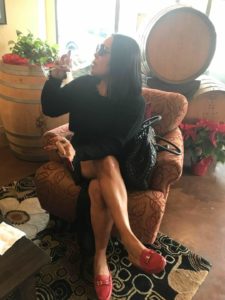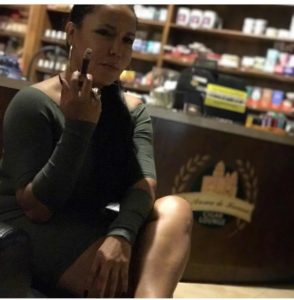 "I simply love cigars because they transport me to my homeland and connect me to my heritage."