Meet Jocelyn, "Roxxy", Jae, a sizzlin' 43-year-old sister-of-the-leaf (#SOTL) fom Chester County, Pennsylvania. Roxxy, as she is so affectionately known, is a self-employed artisan, foodie and aficionado who is currently developing her own handmade soaps, jewelry and accessories business.

Roxxy's foray into the enchanted world of cigars is an untraditional tale of a gal and her love for whimsy.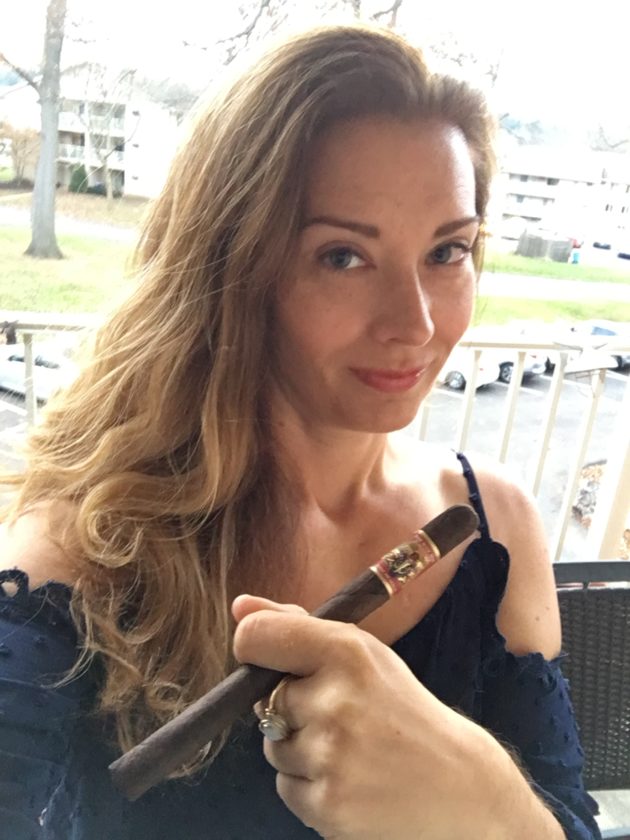 "For the very first time I went in to a local cigar shop last year, in February 2017, not to buy any cigars, but to check out the art on the bands and boxes for ideas and inspiration," she explains. "I saw a small tin of 10 hand rolled Connecticut mini cigars, they were SO cute and the tin was gorgeous, so I ended up buying it."

Roxxy added, "The thought never occurred to smoke them until one day when I was driving home and they were in my studio bag and as I drove past a trail, I turned around, grabbed my bag, took my phone, and went into the woods alone to try and smoke my first cigar while vlogging it on YouTube!"

Her daring tryst turned into a long-standing love affair that she cherishes dearly.

"To my surprise I fell in love with cigars and it has been quite an adventure so far."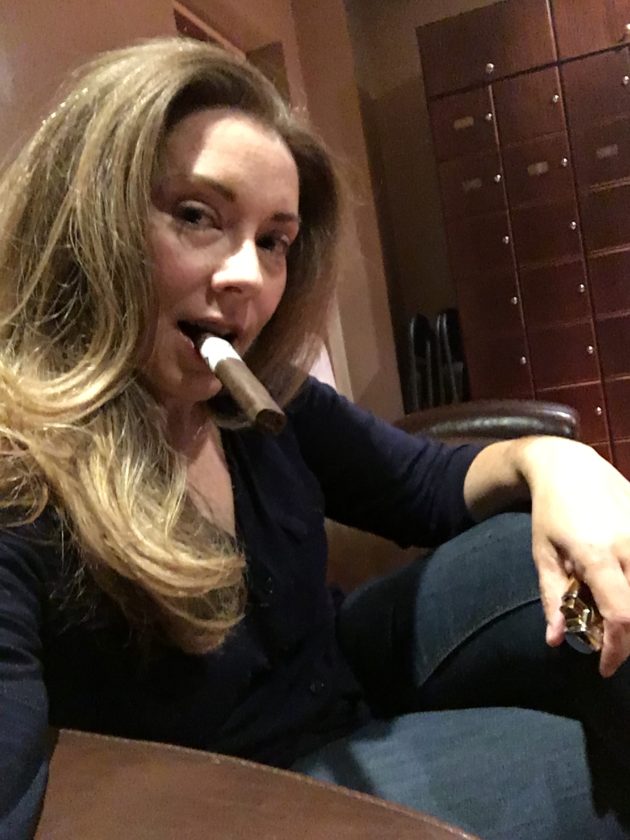 Now this smokin' beauty smokes one to two cigars per week.

"I really enjoy learning about them also. My favorite place to smoke is outside; however, that is not always possible," she expresses. "A few lounges that I go to are Cigar Mojo and SMoKE Manayunk."

A few of her favorite cigar companies are Room 101, Illusione, Foundation and Dew Estate. And, this devilish dame loves to pair her smokes with a fine libation as well, including coffee, spritzers, martinis and bourbons – neat of course.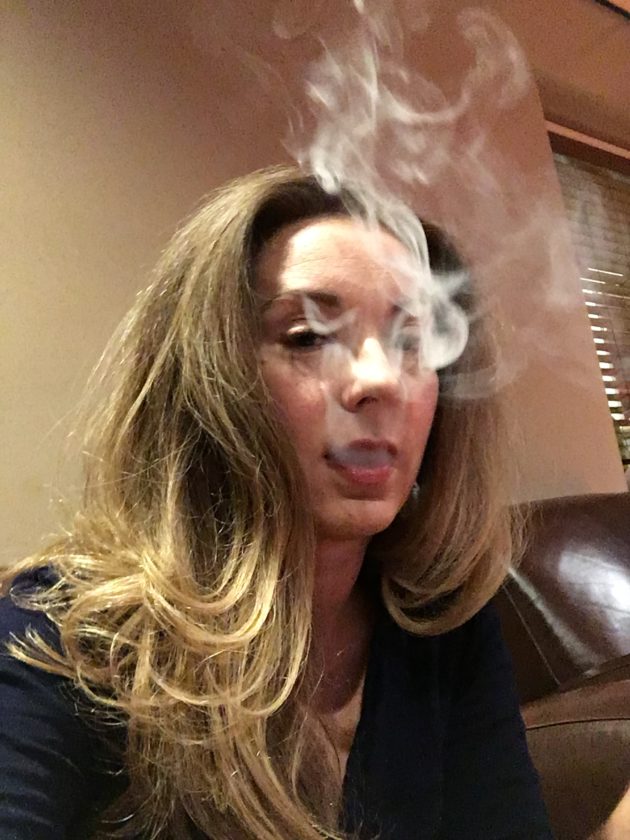 There is no doubt that Roxxy adds plenty of sex appeal to the cigar industry. Her inviting eyes and illuminating smile are sure to melt any man's heart. Plus, she looks damn sexy with a hand rolled liga locked between her lips. Foxy Roxxy's admirers seem to agree.

"I've been told that I make cigar smoking look sexy," Roxxy boasts.

There is no doubt that Jocelyn, "Roxxy", Jae, deserves to be this week's Sizzlin' Sunday Cigar Girl. She is a gorgeous gal who has fallen head-over-heels in love with earth's most precious bounty – premium tobacco.