Meet the playful Queen Cobra, a sizzlin' 28-year-old sister-of-the-leaf (#SOTL) from Southeast Asia. The Queen is a fetish model and performer with international acclaim who absolutely adores cigars. She is also an ambassador for a regional cigar distribution company called, Cigar Emperor.
This smokin' beauty is a well-traveled wanderlust who also enjoy fitness, dance and collecting fetish paraphernalia such as whips and latex clothing. She may not work directly in the cigar industry, but she certainly enjoys showing off her passion for the leaf.
"I most definitely consider myself a connoisseur and an aficionado," she revealed. " I began my @sexycigar Instagram account purely as a personal diary to log my cigars and never expected it to take off the way it did."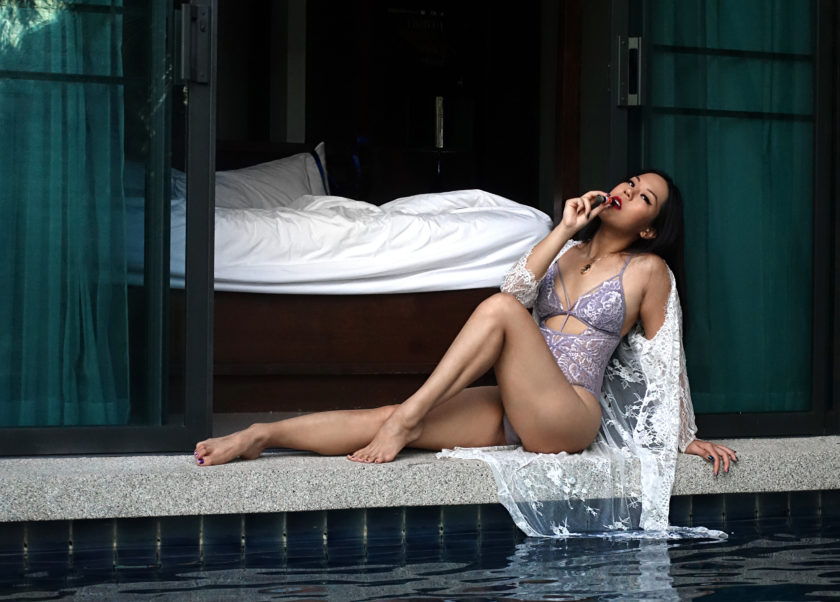 Queen Cobra has been smoking cigars "on and off" for many years, but it is only within the last year that she started picking it up more and has become a very integral part of her public persona and style.
"I have have always loved images of power and pride," she confessed. "To me I think the image of a strong woman smoking a big cigar is very intimidating and very powerful; therefore, incredibly sexy. Especially if she knows how to smoke it with finesse."
She also went on to say, "In the past I was an athlete and worked in the fitness industry, and the image of me constantly smoking cigars did not jive very well at all with what I did. But today as a full-time model, especially one who commissions a lot of cigar-related photos, it hardly presents a problem."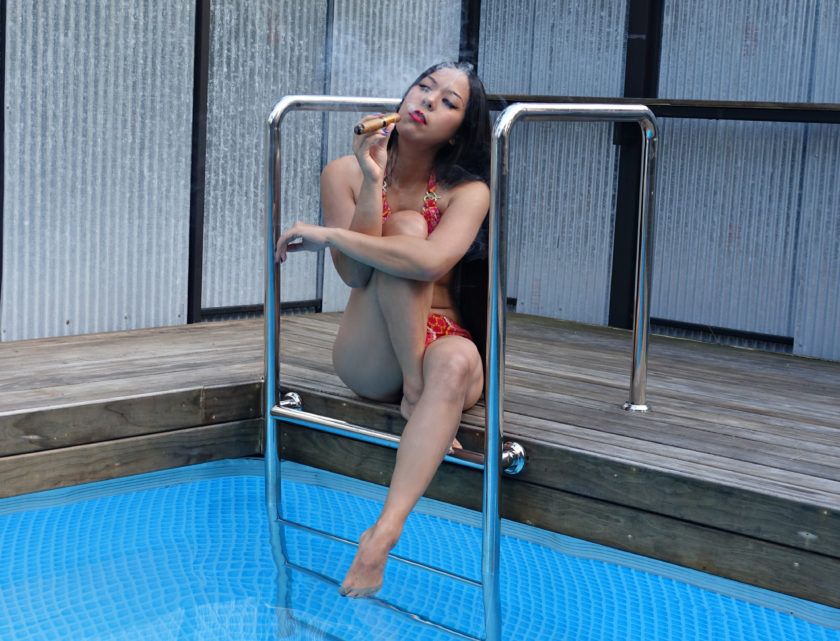 As far as her favorite cigar goes, she likes 'em big and bold.
"I always say my favorite cigars are Nicaraguan, but there are so many delectable and outstanding ones all over the world it is hardly fair to pick just one origin," she professed. "I enjoy cigars far and wide from all over the world. I favour the rich, full-bodied Maduros, and I tend to prefer the big ring gauges – the toros, the gordos, the super toros or toro grandes…. you get the idea!"
Her choice of cigar pairings is interesting to say the least.
"I love to have my cigar simply with an ice-cold glass of still water! When I am having a cigar or tasting it for the first time, I like to simply focus on the flavors and complexity of the cigar and appreciate it as it is, unadulterated. But, I am rather fond of pairing cigars with different teas, fruit, or desserts. It really depends on what I'm smoking! Vanilla rooibos tea is always a go-to choice. And, if I am having a very strong, dark smoke, I also like to pair that with a light, tangy sorbet or cold fresh grapes," she said.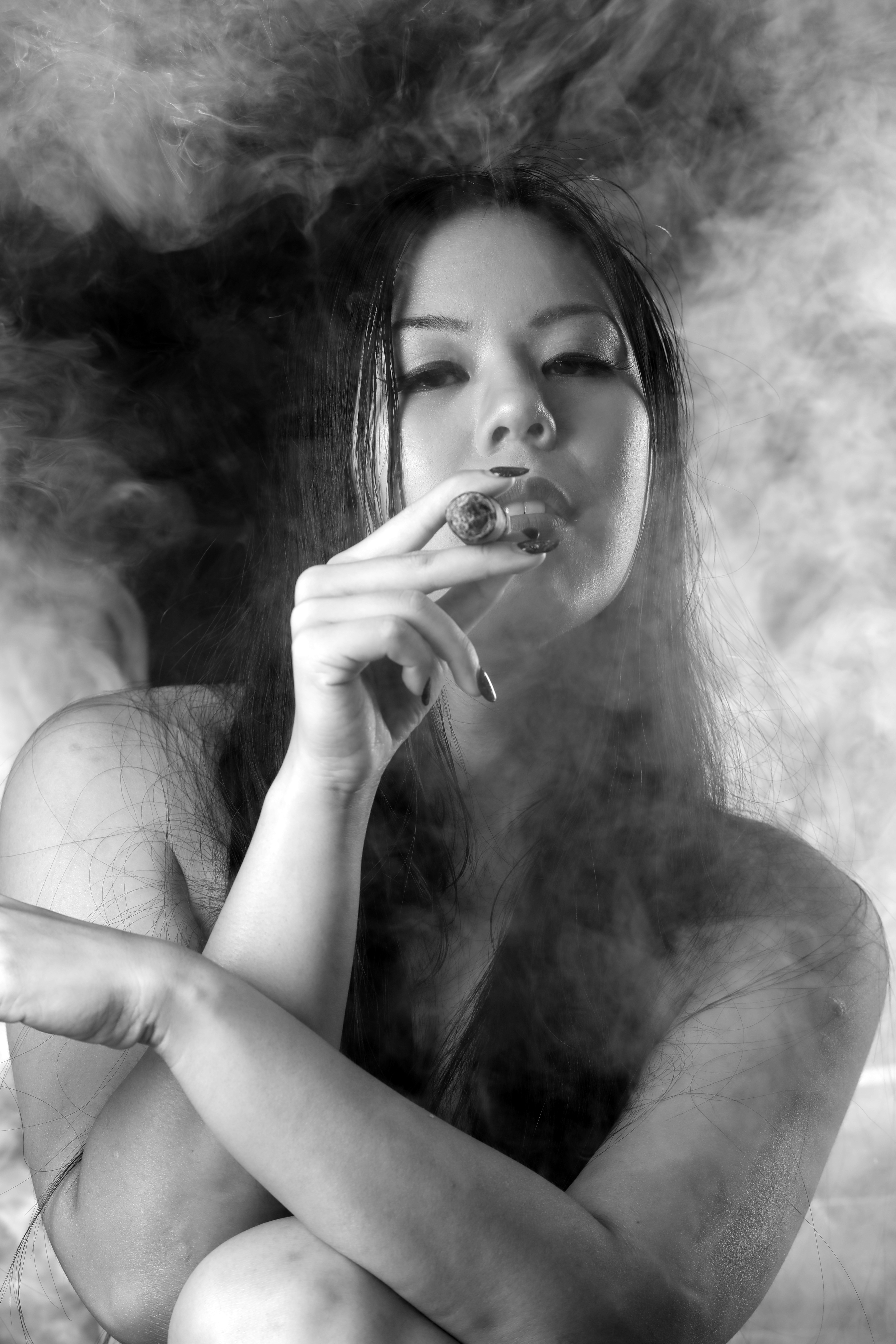 There is no doubt that Queen Cobra brings plenty of sex appeal to the cigar industry. She is a very passionate woman with erotic feelings and intriguing fetishes. Plus, her lust for cigars ramps up her sex appeal 10 fold. She is a very beautiful woman whose irresistible body gorgeous face would easily melt any man's heart.
"Absolutely, I feel I do add sex appeal to the industry," she boasted. "There is a substantial #cigarfetish community out there, which I put some content up for. Most of the time I post my content and my pictures purely out of my own personal interest and liking."
She even has a few favorite cigar lounges that she frequents
"I absolutely adore cigar lounges. I go to many of them across many countries it is very hard to pick just one. My favorite one at the moment is in Kuala Lumpur, Malaysia, called The Cabinet. It is a classy, cosy little place run by passionate people who have become good friends of mine, and I always feel at home there. My other must-visit is Character Bar in Bangkok, Thailand, for the spectacular panoramic rooftop view. It is absolutely gorgeous on a clear day."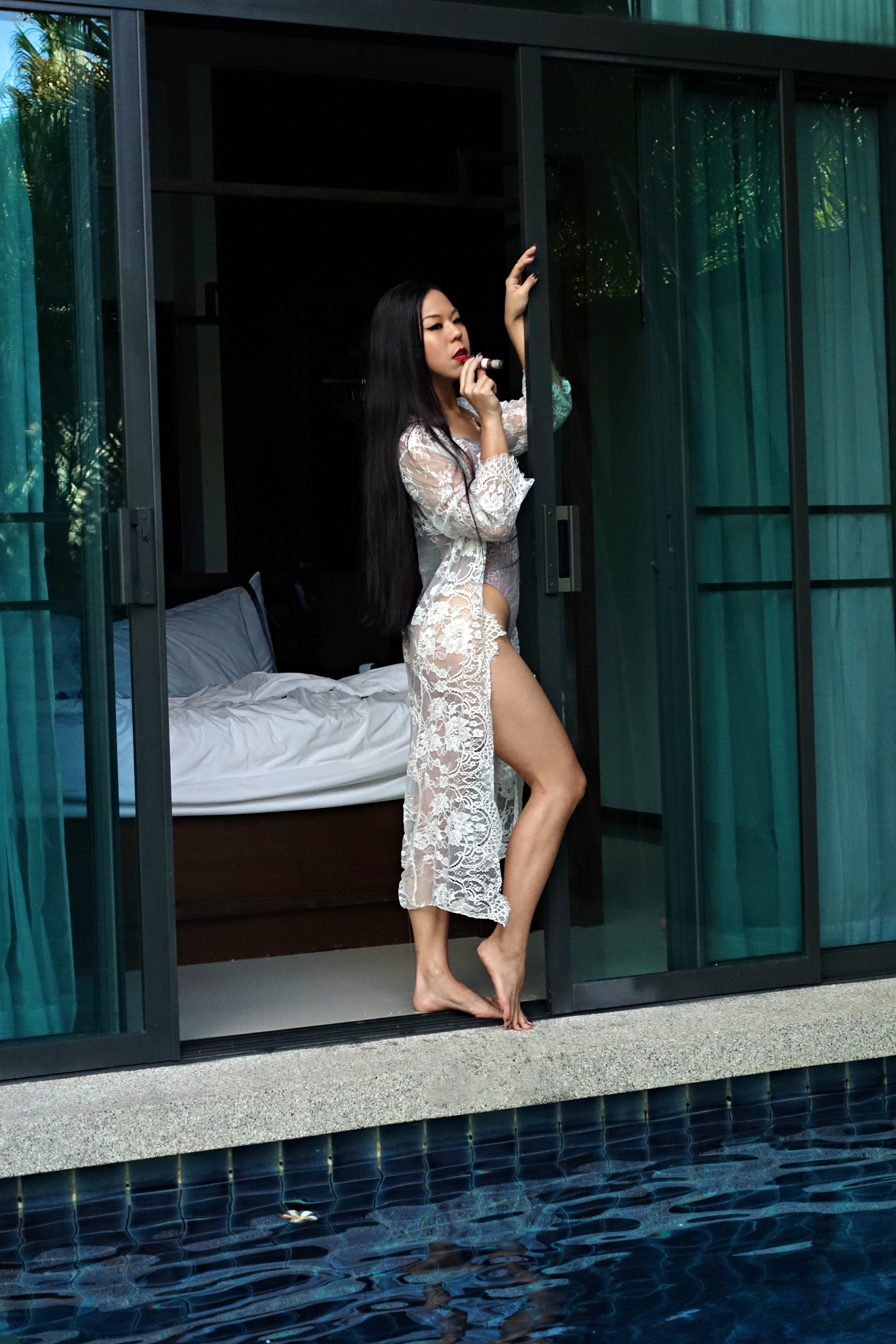 The Queen Cobra definitely deserves to be this week's Sizzlin' Sunday Cigar Girl. She is gorgeous, loves cigars and has an unforgiving love for fetishes. You can follow her on Instagram @sexycigar.