Meet Christine Morgan, a sizzlin' 36-year-old sister-of-the-leaf (#sotl) originally from Detroit, Michigan. Ms. Morgan is more than a passionate cigar smoker, she is the proud owner of the newly established Lips, Sticks and Fingertips Mobile Cigar Lounge in Atlanta, Georgia.
Christine is a sexy dame who has been smoking cigars for the past five years. She saw cigars as a great way to network and make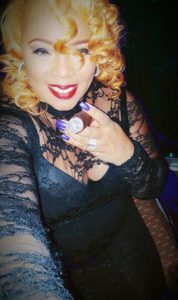 business connections; however, she has evolved quite a bit since her days of schmoozing doctors and lawyers. She now smokes 10 to 15 cigars per week.
"While I was networking with attorneys and doctors I realize smoking cigars was a nice conversation piece," expressed Christine.
Since her inception into the enchanted world of cigars, Christine has gone from social smoker to enthusiast to business owner. Her favorite cigar is the Liga Privada No. 9 by Drew Estate.
"One of my favorites is Liga Privada No. 9 but I have a large palette so I've smoked various brands over the past few years," revealed Christine.
The cigar industry has definitely benefited from Christine's presence. This smokin' beauty certainly adds plenty of sex appeal to an otherwise male dominated field. However, she is too humble to admit just how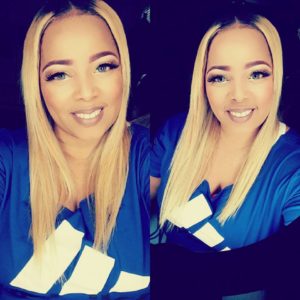 sexy she is. Her gorgeous face and alluring body are hard to deny.
"I feel women as a whole make the cigar industry very sexy and cool," explained Christine. "I am just grateful to be among such classy people."
In addition to her own mobile cigar lounge, Christine manages events for The Smoking Room Cigar and Hookah Lounge in College Park, GA. She also spends a lot of time at Cigaros in Atlanta and Hot Ashes in Riverdale.
For those in the Atlanta area who would like a mobile cigar lounge at their next function, Lips, Sticks and Figertips is holding their Grand Opening on November 26 at The Smoking Room located at 5495 Old National Hwy #9, College Park, GA 30349. For information on this brilliant concept feel free to visit, www.lipsstickandfingertips.com
Feel free to follow this gorgeous gal on Facebook or Instagram @lipssticksandfingertips