Meet Chaina, a sizzlin' 28-year-old sister-of-the-leaf (#SOTL) from Columbus, Ohio. Better known as Chai (shy), this smokin' beauty entered the enchanted world of cigars just over four years ago after visiting Highland Cigar Co. in Atlanta, Georgia one day while looking for work.
Once immersed into the cigar world, I fell in love with the culture surrounding cigar smoking, and within 18 months, I was running the place," Chai expressed.
Ever since that fateful day, Chai has spent her days and nights learning everything she could about cigars and smoking everything she could get her hands on. Today, she has various industry experience but is most recently involved with a collective called, "Stogies & Stilettos" – a collaboration of like-minded cigar lifestyle enthusiasts whose passions are an integration of cigars, spirits, travel, culture, and style.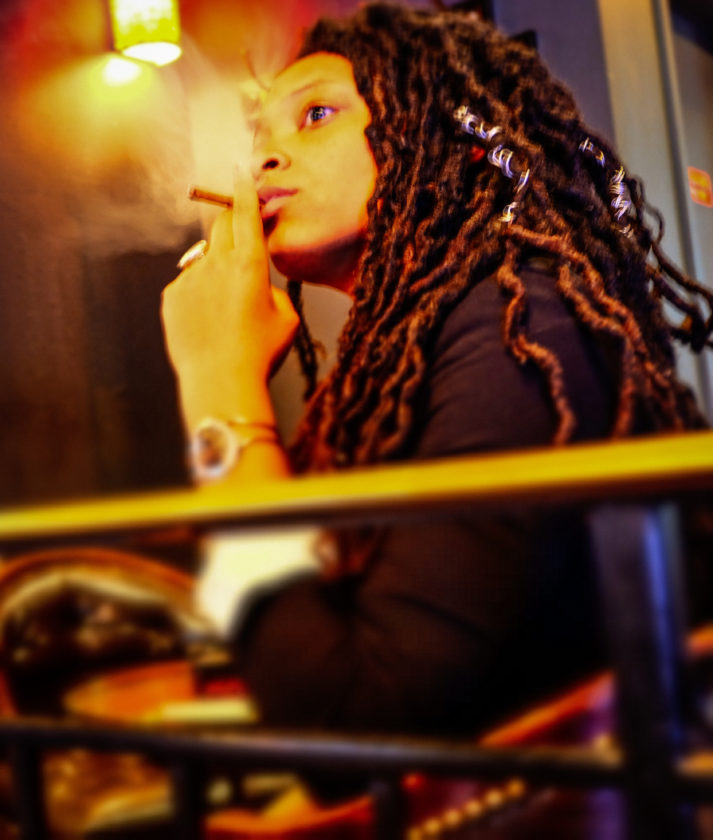 Chai has developed a very sophisticated palate from her years of indulging in unforgetable savory moments with her sticks.
"I've gone through a handful of favorites, but my current Top 5 brands have to be Cornelius & Anthony, Caldwell, Micallef/Gomez Sanchez, La Palina, and Room 101 or anything Matt Booth touches," she announced.
And she has a few go-to vitolas as well.
"My favorite vitola is the lancero, but anything with a long, thin shape suits my fancy (lonsdale, corona, churchill)."
Those savory moments of hers are always accomplied by a stiff drink.
It depends on the smoke, but in general I am a big fan of pairing cigars with whiskey. Whether I lean toward scotch, bourbon or other forms of whiskey is dependent on the particular cigar blend and/or my mood," she Chai revealed.
There is no doubt that Chai adds plenty of sex appeal to the cigar industry. Her gorgeous body, adorable face and wild love affair with cigars is quite appealing to the modern smoker. However, Chai is too humble to boast.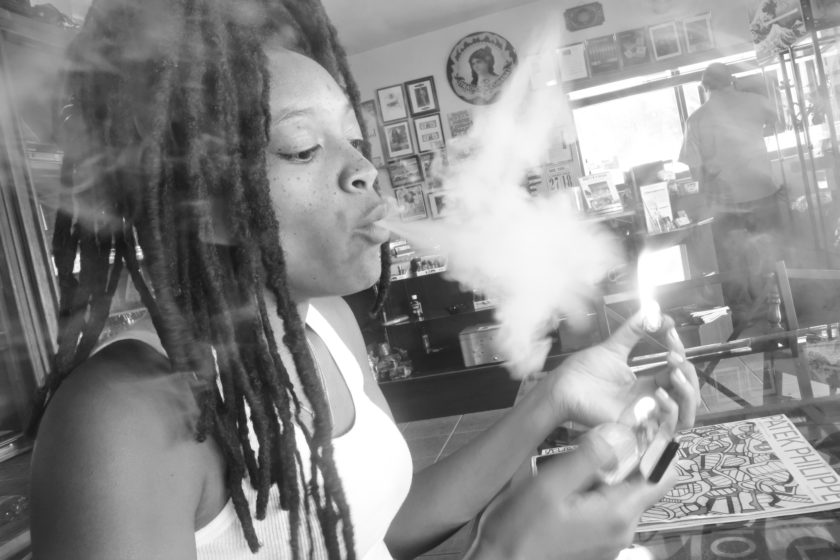 I am sure someone somewhere would say that I do (add sex appeal to the industry), but it's the furthest thing from my mind," she confessed. "I am both passionate and knowledgable about the infinite intricacies of the industry, so I would hope that my womanhood brings more depth and intrigue to the lifestyle than just that (sex appeal)."
A few of Chai's favorite haunts are located in Atlanta Georgia. Highland Cigar Co., Trilogy ATL and Life N Times Cigar Lounge are among her favorites.
Chaina definitely deserves to be this week's Sizzlin' Sunday Cigar Girl. She is beautiful, inteligent and wildly in love with cigars.
I think it is important to show the many facets of womanhood in relation to cigars, and I am always grateful to see us being recognized by our peers," she stated.

Photo Credit: @le_connoistre

Photo Credit: @clickartistmedia

Photo Credit: @le_connoistre