Meet Agnes Januszek, a sizzlin' 34-year-old sister-of-the-leaf (#sotl) from New Jersey. Originally from Queens, New York, Agnes transplanted to North Jersey four years ago, and that is when she began her foray into the enchanted world of cigars.
"My first cigar was four years ago at a La Hoja event at the Cigar Room in Fort Lee," explained Agnes. "I can say that I am hooked."
Agnes loves the cigar lifestyle so much that she is now an event hostess and model at cigar events and parties at the Cigar Room.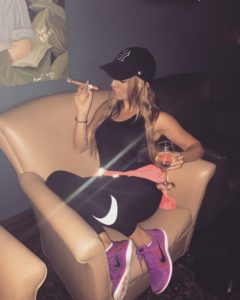 "I was approached by the Cigar Room to join them for an event," said Agnes. "Four years later they became my first New Jersey family."
Agnes frequents the Cigar Room often, even when not working events. She enjoys spending time in the lounge and mingling among the lounge's members smoking her favorite cigar, La Hoja Edicion Crema 1962.
"Considering that Cigar Room is few blocks away from my apartment, it became my second home," Agnes said. "It's classy and I keep my wine there."
Speaking of wine, Agnes loves wine. In fact, it is her drink of choice when smoking cigars.
"White wine is my favorite, Sauvignon Blanc," Agnes revealed.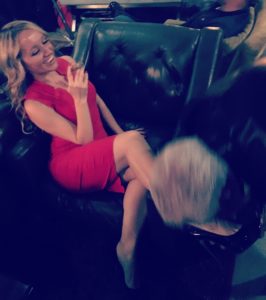 There is no doubt that Agnes brings plenty of sex appeal to the cigar industry. She is a gorgeous gal that is perfect from head to toe. Her smile radiates, her eyes glisten and her body is stunning. She definitely turns heads when she lights up.
"I believe all women add sex appeal when in a male dominant place," Agnes stated. "I still get the 'shock' look every time I light a cigar. Perhaps, we need more ladies to come out to cigar lounges."
Agnes definitely deserves to be this week's Sizzlin' Sunday Cigar Girl. Her striking physique coupled with her sweet persona and love for cigars is impossible to deny.
You can follow Agnes on Instagram at @agnesj5