Meet Brenda Scott, a sizzlin' 43-year-old sister-of-the-leaf (#SOTL) from Ft. Worth, Texas. This smokin' hot dame is a busy single mom of five who works full-time in the travel industry. She has been smoking cigars for about year, entering our enchanted world last December.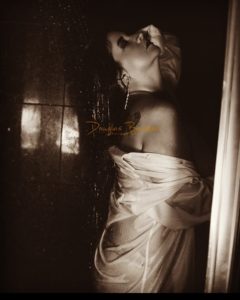 "I am actually new to cigar world," stated Brenda. "I started smoking December of last year, but prior to that I had a cigar maybe twice a year a few times."
Brenda is a cultured gal who fills her days with travel, music, art, movies, photography and football. She also donates her precious time performing volunteer work. So how did this active mom fall in love with cigars?
"What got me started was some good male friends," explained Brenda. "They reminded me that me that I enjoyed it (smoking cigars) and it's relaxing to me."
She went on to say, "When I have an interest in things I enjoy I become very passionate about it and I love to expand my knowledge."
Most cigar smokers have their go-to sticks but many are reticent when it comes to proclaiming a 'favorite', but not this smokin' beauty. She is not bashful when it comes to professing her love.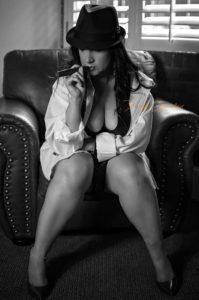 "My favorite cigars are anything made by or distributed by Espinosa," Brenda boasted.  "Erik Espinosa out of Miami is the best in the industry from customer service to product quality. My top cigars are Espinosa, Moya Ruiz Cigars and D'crossier.  Other favorites are Protocol, Liga #9, and Asylum."
Brenda was invited and attended the Espinosa's LaZona Palooza weekend in Miami where she met a lot of fantastic people. A picture capturing her escapade was feature in a recent issue of Cigar Snob Magazine.
Of course Brenda loves to pair her smokes with libations.
"I love to pair drinks with my cigars. In the morning coffee is a must but later in the day whiskey, Scotch and vodka are my favorites, or a glass of wine. Pecan praline whiskey with a KFC is divine," she expressed.
Brenda is a very sexy woman who adds plenty of sex appeal to the cigar industry. Her inviting eyes and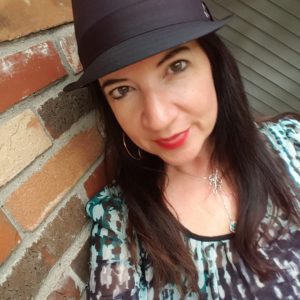 rockin' body are hard to resist.
"I like to think that I add sex appeal to cigar smoking, but in a classy, sexy way," she noted. "I just enjoy sharing my love of cigars with other like-minded individuals."
If Brenda doesn't already sound like the perfect gal, there is more. She loves to frequent cigar lounges. Some of her favorite haunts are Michael's in Euless, Elite Cigar Café in Addison and Flight restaurant on Eagle Mountain Lake in Ft. Worth. Brenda is also a member of the North Texas Cigar Society and a newly formed women's group called the Wildfire Women's Society.
"I've met a lot of interesting people in the cigar world and made some lifelong friendships," Brenda revealed. "It's my escape, my getaway and I embrace it with passion."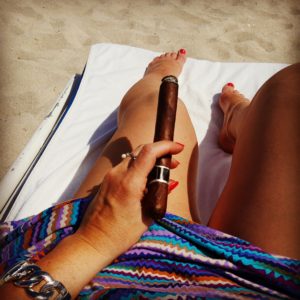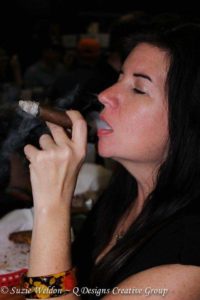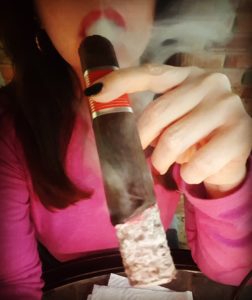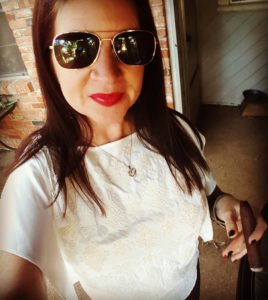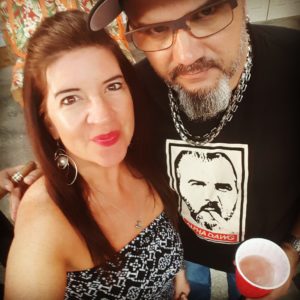 "My favorite cigars are anything made by or distributed by Espinosa."
(Pictured above with Erik Espinosa)