We're always being asked what our type is. Do we prefer dark hair? Someone who is tall or who loves dogs?
And though romantic partners come in all different shapes and sizes, a new survey has revealed that there is one thing that two thirds of women favour: tattoos.
The research, conducted by dating app Type, found that 64% of women say they want a date who has tattoos.
The trend also seemed to be true for same-sex couples, with both men and women saying they see 'some' tattoos as an indicator of their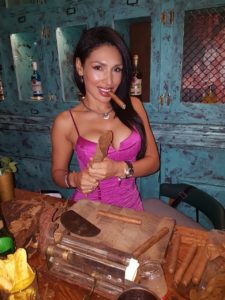 ideal partner.
'We've been surprised just how strong the trends are when it comes to tattoos. So many of our users are looking for someone with a bit of body art – it's clearly a turn on for both men and women,' said Type CEO Benno Spencer.
However, what it is also important to remember is that often our 'type on paper' isn't necessarily the person we end up falling for.
So if you find yourself leaning towards someone without a single ink to speak of, don't worry – this research seems to suggest they'll be less competition that way anyway.
Disclaimer: This story first appeared on MSN.com by Anya Meyerowitz