Las Cumbres Tabaco is adding box-pressed line extensions to the company's highly popular Senorial Maduro Natural and Freyja lines.
Keeping with the Nordic theme of Freyja, brand creater Emma Viktorsson named the new vitola after Thor's hammer, Mjölnir (pronounced me-YUL-nir, with the r rolled at the end).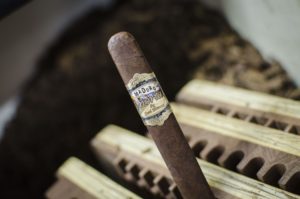 "My idea for a box press for Freyja was to add a larger size to her original line, which I had kept at ring gauges on the smaller side," explained Viktorsson. "I did not want to simply add a round size, I wanted something different and box press clicked for me. I feel it's an interesting addition, and I had fun with the name."
The Mjölnir's blend retains the same Dominican Criollo '98 wrapper, Mexican San Andreas binder and Nicaraguan and Dominican fillers as the original vitolas. This new addition stands in at 6 ½ x 55 with a stunning box-pressed physique. It will be released next month at the 2016 IPCPR trade show in Las Vegas with a price of $9 MSRP.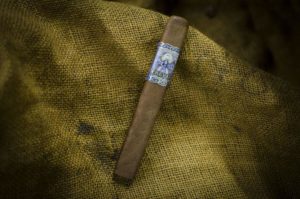 Jose Blanco's Senorial Maduro Natural line will undergo the same extension with a box-pressed cigar of his own, called El Cuadro, which means "The Frame." There is a double meaning behind the name. It addresses the box-pressed body of the cigar and it refers to 'framing' art since the logos for Las Cumbres Tabaco cigars are reproductions of custom oil paintings.
Coincidentally, both Viktorsson and Blanco had decided independently on box-pressed additions before conferring with one another.
"Jose and I actually each thought of making a box-press separately," noted Viktorsson. "I forgot who, but many months ago, we said to the each other, 'I'm thinking of making a box-press.' The other one replied, 'Me too! Didn't I tell you?'"
Blanco's idea for a box-pressed Senorial Maduro was based on demand. Many customers had expressed interest during store visits.
El Cuadro will add a more 'delicate' size to the Senorial Maduro Natural lineup. It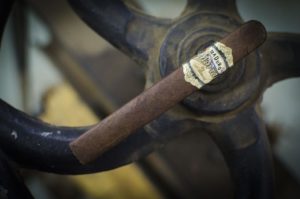 stands at 5 ¾ x 46 and boasts the same blend – Mexican San Andrés wrapper with a Dominican piloto Cubano binder and Dominican filler tobacco (piloto and Criollo '98). This cigar will also debut at the IPCPR trade show in Las Vegas. The MSRP will be $7.50.
"Jose and I both agree that the box press on these tobaccos could also add some extra intensity in flavor and character," said Viktorsson. "When we tried them we felt that we were right for both lines – this vitola suits them both very well as they are already full flavored blends, now with a little extra from the box press."