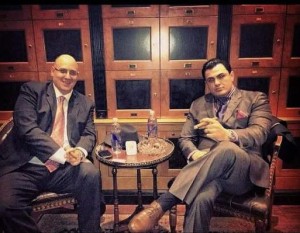 La Hoja Cigars is a contemporary cigar company built from a storied past of 'old school' Cuban traditions. The founding family has escaped Castro's persecution, has overcome societal stigmas, and has emerged from two devastating lawsuits. Today the company, which was founded by Willie Flores and Carlos Gomez, has risen from the ashes as one of the best-selling boutique cigars in the United States.
It was 1962 and Cuban cigar makers were on the move. The Great Cuban Exodus was under way and Carlos Flores, the father of Willie Flores, was headed to Miami, Florida to introduce to America his Cuban brand, Flor de Florez. When the elder Flores opened his cigar factory in Miami, he was one of the original cigar makers in the city. Most of the cigar shops and factories were located in Tampa or the Keys. Flores began peddling his cigars to local convenience stores and to "off the street people" in an era when cigarettes outsold cigars by a wide margin.
"It was tough in the 1970s and early 80s," said Willie Flores. "You couldn't give a cigar away. It was really tough."
In 1990 when cigars were starting to creep into mainstream Americana, Willie and his older brother, Carlos Flores, opened their first cigar shop in Hoboken, New Jersey.  They began to pump out Flor de Florez cigars to the people of Hoboken, and before they knew it, New Jersey smokers gravitated to their shop in droves.
"In 1992 when Cigar Aficionado came out, the explosion started," said Willie Flores. "Our cigar took off. It was insane. We were one of the top boutique brands in the country until 1998 when we went into a lawsuit with US Tobacco."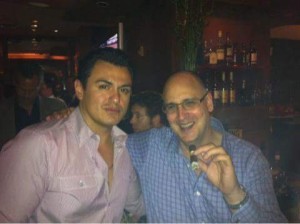 At the time, US Tobacco (UST) was making Rocky Patel Cigars, Nestor Miranda's cigars and one of the Florez lines. At the 1997 trade show in Cincinnati, UST notified the Flores family that they would no longer make their cigars.
"It was devastating," said Willie Flores. "We sued them and it dragged on for six or seven years. We couldn't make a single cigar during that time."
Today, business is booming once again. The Flores family settled the lawsuit and in 2011 Flores teamed up with Gomez and rebranded under the name La Hoja Cigar Co. 1962.
"Several years ago we wanted to do this again to make something different with tobacco from the Dominican Republic," explained Willie Flores. "We wanted to create something different on the market that is intense, full-bodied and that people don't get tired of smoking."
Gomez added, "Willie and I partnered up to Launch La Hoja Cigar Co. 1962 after I motivated the old school Cuban after many IPCPR trade show tag alongs that I did with him.  We launched a brand that carries over the old Florez cigar tradition but with a new attitude – a new Era boom."
Gomez grew up in New York City and served nine years in the United States Marine Corps., and that is where he was introduced to cigars. Gomez's introduction into the enchanted cigar world happened during his tour in Iraq. It is quite remarkable and worth noting.
"The first cigar that I ever smoked was a Cuban Montecristo No. 2 from Saddam Hussein's palace in Iraq. Seriously!," boasted Gomez. "I have been hooked ever since and it has been all about cigars for me."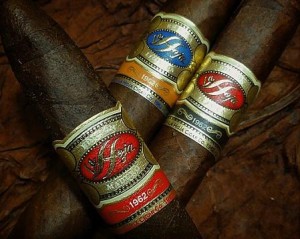 La Hoja Cigar Co. 1962 currently has three lines available: La Hoja Edición Clásica 1962, La Hoja Edición Maduro 1962 and La Hoja Reserva Limitada. The La Hoja Edición Clásica 1962 uses an Ecuadorian Corojo wrapper, Dominican binder and Dominican Piloto Cubano and Nicaraguan fillers. The Edición Maduro 1962 also features a Dominican binder with Dominican Piloto Cubano and Nicaraguan fillers, but boasts a Mexican San Andrés Maduro wrapper. Both the Clásica and Maduro are available in four soft-press sizes—No. 1 Robusto (5 ¼ x 52), No. 2 Belicoso (5 ¼ x 54), No. 6 Toro Gordo (6 x 60) and No. 9 Toro (5 ¾ x 56)—and offered in boxes of 20.
"Our Maduro line is actually a little lighter than our Clásica line, which has a natural wrapper," Willie Flores explained. "A lot of people think the Maduro is stronger but it is not. The Maduro is a very nutty, very sweet cigar. It also has some white pepper, pure tobacco flavor and a lot of coffee notes. It is delicious."
The Reserva Limitada 1962, which in not a part of the  core lines, uses tobaccos aged for six years and is offered in one 6 ½ x 54 Toro vitola that is not pressed. It uses an Ecuadorian Sumatra wrapper, Dominican binder and Dominican Piloto Cubano and Nicaraguan fillers. It is available in 12-count boxes.
"The Reserva is a very complex cigar," boasted Willie Flores. "It has a lot of nuttiness but a lot of coffee notes as well. It doesn't quit on you."
Gomez added. "I blended the Reserva Limitada myself at Tabacalera DBL to honor the old Orange label and current Blue and White label Flor de Florez cigars."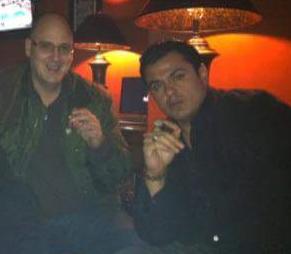 Willie Flores told Ultimatecigarparty.com that they will be releasing, at the 2015 IPCPR Trade Show in New Orleans, a new blend to complete The Collection line. It will be called "Caña Deluce" and is going to be the mildest release by the company to date. It will feature the highly-touted Criollo wrapper and will be made available in four sizes.
"The Caña Dulce is very complex, medium in body and is creamy and sweet with good depth," Willie Flores revealed. "It is not going to be a boring cigar for sure and it will have been resting for about four months upon its release. They are going to be unbelievable."
La Hoja Cigars are made at the Tabacalera DBL S.A. factory in Tamboril, Dominican Republic using tobaccos from DBL's farms and Leo Reyes' farms.
"We are made available to tobacco of super quality. We are farming some great tobacco right now that will be made available a couple years down the road that will be used for a Limited Edition line," Willie Flores revealed. "I can't wait for that to come out, it is going to be amazing."
What sets La Hoja cigars apart from its competitors is simple, the tobacco. La Hoja cigars are mostly filled with Piloto Cubano tobacco, a leaf that reveals intense flavor but not widely used by cigar makers because of its high cost and low plant yield. The Piloto Cubano seed is a derivative of the Cuban Criollo seed that was brought over to the Dominican Republic in the 1970s.
"The Piloto Cubano is the best tobacco that the Dominican Republic ever grew," said Willie Flores. "There aren't many companies out there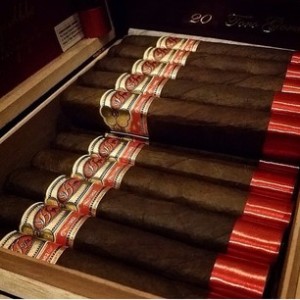 besides us that use this tobacco."
Willie Flores and Carlos Gomez are not your everyday, run-of-the-mill cigar makers. Flores and his family have been making cigars well before the Castro regime and have overcome several obstacles along the way. Today, you can find La Hoja cigars in more than 160 stores nationwide, including the three cigar lounges owned by the Flores family, Cigar Room in Fort Lee, NJ, Havana on the Hudson in Weehawken, NJ and Florez Tobacconist in Summit, NJ.
"We are a growing company that is going to keep going. Every year you are going to see a new line by us," said Willie Flores.
La Hoja Cigar Co. 1962 – "Where tobacco is the conversation." – Carlos Gomez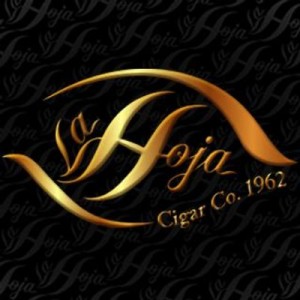 Contest Rules: Win a Sampler Pack of La Hoja Cigars – Features each of the 3 blends ( 2 winners)
Read the story above in its entirety and leave a comment in the comments section below with the answer to this question:
From where did Carlos Gomez, co-founder of La Hoja Cigar Co. 1962, get the first cigar that he had ever smoked ?
The contest runs through Tuesday 3/10/15 and the winners will be picked at random. Winners will be notified through email and announced on social media on Wednesday. Valid to residents of continental US only.