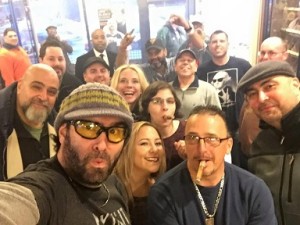 Jose Blanco was in town for a jam-packed weekend of blending seminars around the Garden State. He kicked off his tour at the Smoking Dog cigar lounge in Maple Shade, NJ on  March 18 and capped off the four-day sold out tour at Berkeley Humidor in Berkeley Heights, NJ on March 21. In between the Smoking Dog and Berkeley Humidor events, Jose held seminars at two other locations, Smokin' in Ridgefield and Sanj's Smoke Shop in Bloomfield.
Because of the overwhelming number of ticket requests, Sanj was forced to host three seminars in one day. The overall number of attendees was 150, including those lined up to meet, take pictures with and request autographs from the legendary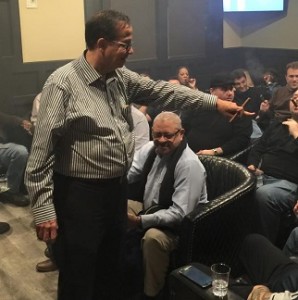 professor, Jose Blanco. Of course, the New Jersey Cigar Club was rockin' the house with a nice showing at the event.
Sanj's Smoke Shop was offering eight free Senorial cigars with a box purchase. As you can imagine, the shop nearly sold out of every Senorial cigar in stock, over 200 boxes at the start of the show.
Each seminar was just over an hour long with the professor, Jose Blanco, educating the crowd on wrappers, priming, fermentation, blending, flavor, complexity and much, much more. Blanco touched upon most, if not all of the important elements that go into making a cigar.
Fun Fact: Did you know that more than 230 hands touch a single cigar before it reaches the consumer? #Fact