by Ingrid Contreras
Exquisite tastes and flavors usually come from far lands… one of many commonalities between myself and a great cigar, I am also from Nicaragua!  Some say I have the perfect mix, my mother is Nicaraguan and my father is German, hence my name, "Ingrid". My mom and I migrated to New York when I was a toddler. New York City is what I call home and where I chose to pursue my dreams.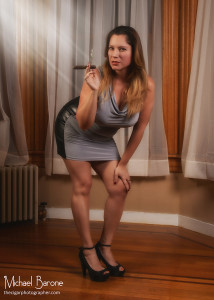 I was raised in Brooklyn and always dreamed BIG of one day becoming a model and actress. I started modeling and did the runway as young as 14 years old. Dreams got shattered when I did not fit the usual model profile but I knew one day the same obstacle would bring the edge and opportunity I was looking for. Manwhile, I focused on building a family of my own. I married young and have three wonderful children.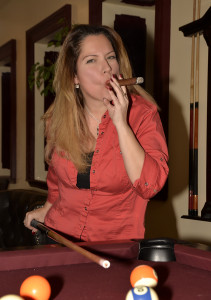 As my children became older and started pursuing their own dreams I realized it was time to re-approach my long life dream of becoming a model. I found the need to get in shape and that triggered new energy, the need to pursue new goals. . I gained confidence in myself. My dreams all of a sudden started to come alive once again. I started to do some modeling for Marlboro and took acting classes. I did what was necessary to achieve my long lost dreams. I ended up being an extra in films and TV.
 I met a local photographer. I saw his work and inspired me to one day model for him. He was searching for a cigar model and he thought I would be perfect since I enjoy smoking cigars. He also said I had the look, personality and not to mention the edge, the background, the right mix. Nicaragua plays an improtant part in the Cigar Industry.
I did the photo shoot and I love the outcome. I know having the look, my charismatic personality, and being bilingual will help me achieve my newly found old dreams. Life may be hectic on the road to achieve my goals… I can always take a break, relax and smoke a great cigar!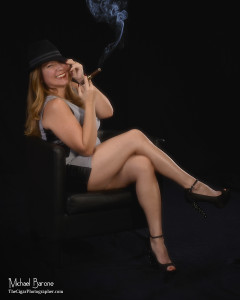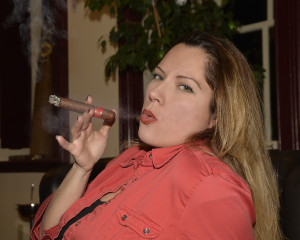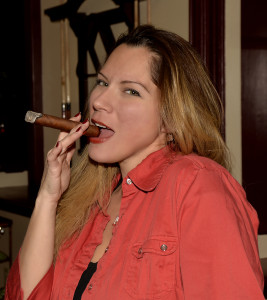 Photos by Michael Barone Photography