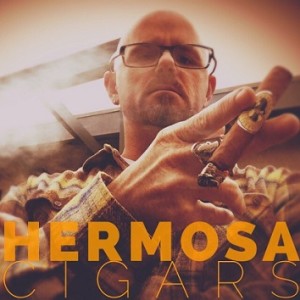 Many of today's cigar blenders, manufacturers and distributers have deep roots embedded in the cigar industry – generations dating as far back as the 18th century.  The family of Scott de la Pena, founder of Hermosa Cigars, is no different. However, he took a detoured path to the industry, becoming a contemporary cigar maker with 'old school' ties to the "Mother Country".
Scott de la Pena is unique to the cigar industry in that he had spent most of his life immersed in the film industry before leaping into cigar making. His uncle worked with tobacco in both Cuba and Miami, but de la Pena decided to head west to Hollywood to pursue a career in film. He started by helping his grandmother, a negative cutter, break down camera negatives as a teenager. His grandmother helped him get his first job in CFI, a film laboratory where he climbed his way into management and client services. He later worked for Sony Colorworks as the Executive Director of Production. When he eventually left Sony, he used his severance package to start Hermosa Cigars.
"After years of doing that (working in film) and wanting to do something on my own, Sony and I had come to a point where we were going in different directions," explained de la Pena. "They were good enough to to pay me one of the two years remaining on my contract. I took that money and started Hermosa Cigars."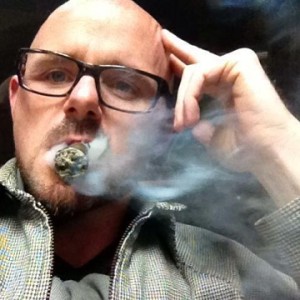 Scott de la Pena is a Hollywood refugee who left the film industry to follow his heart and deliver on his passion and respect for the Cuban people. His family is Cuban Expatriates who were stripped of everything they owned by Castro's regime and his father is a Pedro Pan who was sent to the United States with nothing more than the pursuit of happiness. Because of this, Hermosa Cigars are as close to Cuban-esque as humanly possible without using tobacco plucked from Cuban soil. De la Pena promises to maintain a Cuban profile and "will work very hard not to stray from that."
Hermosa Cigars uses Nicaraguan tobaccos grown on one of the largest independent tobacco farms in Nicaragua, La Finca Suya farms in Jalapa. Scott de la Pena has a strategic partnership with farm owner, Julio Pozo. He has first pick of the over 600 acres of tobacco for use in Hermosa cigars with the remaining tobacco sold on the open market. The farm is broken up in sections from the Honduran border to Jalapa Valley, giving de la Pena an incredible range of characteristics and complexities from which to choose.
"Couple that with the Corojo/Criollo hybrid tobacco that we grow and it results in some of the best tobacco in the business," said de la Pena. "We are blessed to have that commodity as most boutique cigar makers are not."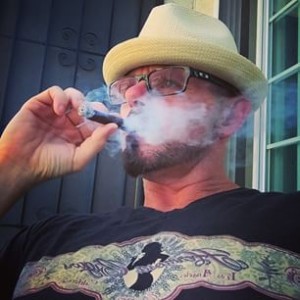 Hermosa cigars are manufactured at Noel Rojas' factory, Tabacalera Aromas de Jalapa in Nicaragua. Rojas, who has his own brand, Guayacan, works jointly with de la Pena when blending, but ultimately de la Pena, who is completely involved in the process, is responsible for the end result.
"Myself and Noel Rojas are who blend my cigars. Noel and I have a baseline, and I tweak in points from that baseline. But ultimately I am responsible for the end product," explained de la Pena. "Noel and I are like brothers, and when we blend we fight. He sometimes wants to go one direction and I'll take him in another. Sometimes I'll start all over. But I'm always there at the factory when we blend and on the farm when we select the tobacco."
de la Pena went on to say, "I use Noel because I believe he and my palate are interchangeable. We have the exact same philosophy in terms of cigar making and blending. I think he is one of the best in the business, and we just click. I really do consider him family."
The company's original release is its core blend, an Ecuadorian Habano wrapped stick with a Nicaraguan binder and filler blend. It is a creamy cigar that opens with a blast of pepper, adds a bit of nuttiness and a touch of sweetness before closing with hints of coffee and floral flavors. It is a medium to full-bodied cigar that is medium in strength. The band emblazoned across the cigar is a silhouette of de la Pena's girlfriend.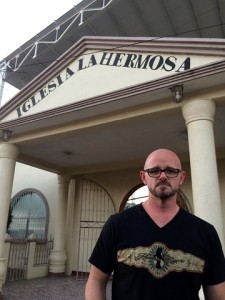 Hermosa Cigars' newest release, Tierra Santa (Holy Land in Spanish), is a Nicaraguan puro intended to celebrate the Central American country. It is constructed using 92% Jalapa-grown tobacco with the remaining 8% from Estelí. Only 3,000 cigars (120 boxes) were produced and available in three vitolas, 5×50 robusto, 6×52 torpedo and 6×42 corona. Tierra Santa is a medium-strength cigar with a rich flavor profile of chocolate, coffee and spice that totally captivates one's palate. The band is a picture of a small church in Estelí, Nicaragua called Iglesia La Hermosa.
"As with any cigar maker, I want to grow the brand and increase distribution. Our original blend and our newest blend, Tierra Santa, have been very well received," boasted de la Pena. "I don't believe we have received a rating lower than 90, as well as making several respected bloggers Top 10 lists. I am most proud of the fact that we have done this completely through social media and taking the cigar directly to the smokers."
The Tierra Santa was sold exclusively by Underground Cigars in Ft. Worth, Texas but de la Pena is currently working on nationwide distribution for the highly-acclaimed cigar. Plus, de la Pena is working on another special unnamed release, currently known as "Liga5", that will be a 3000 cigar limited run sold exclusively at Underground Cigars. The expectant release for that is late May.
"I don't intend to create cigar after cigar, rather I'd like to focus on quality and consistency while releasing an annual limited blend," said de la Pena.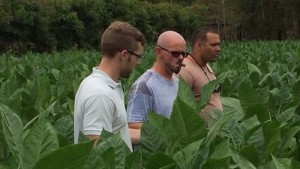 There are so many incredible cigars on the market today, so why choose Hermosa Cigars?
"I do not take for granted when people choose our cigar. Part of what sets us apart is our tobacco. I believe that it makes up 50% of the cigar, with the blend and construction making up the balance," de la Pena expressed.
Scott de la Pena and Hermosa Cigars will continue to take cigars directly to the smokers in their quest to "affect every palate" and become a "household name that maintains a boutique attitude."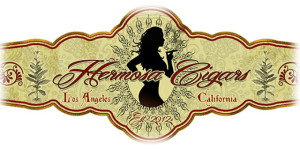 Contest Rules: Win a Box of Hermosa Cigars 6×60 Gordas
(Included in Cigar Dojos Top 10 Under the Radar Cigars)
Read the story above in its entirety and leave a comment in the comments section below with the answer to this question:
What is the name of the factory where Hermosa Cigars are manufactured?
The contest runs through Friday 2/13/15 and the winner will be picked at random. Winner will be notified through email and announced on social media on Saturday. Valid to residents of continental US only.