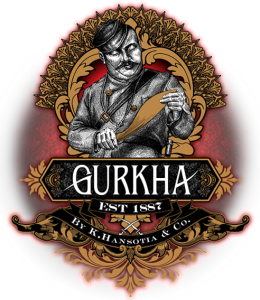 Gurkha Cigars is one of the most famous brands of luxury hand-made cigars in the world.  The company is known for using extraordinary quality and premium blends of tobacco to produce limited release and rare tobacco products. It also has a long-standing reputation for using unique, artistically oriented packaging. Gurkha Cigars, often referred to as the 'Rolls Royce' of cigars, is enjoyed by many of the world's elite, including members of royalty, military, leading government officials and celebrities.
"We are successful only as far as our followers and consumers take us," explained Gurkha's marketing manager Bianca Melone. "It's definitely fun when we travel around to events and festivals and hear the chant of Gurkha. We're just happy that we can make good cigars that people enjoy every day."
Gurkha, which was established in 1887, is most famous for producing limited release blends that use some of the world's rarest and ultra-premium tobaccos. For this reason, Gurkha releases more blends under the company moniker than most other cigar companies. They focus on "keeping the consumer interested."
"We want the consumer to try our existing brand but we know a lot of people just like the newest thing," said Melone. "We also strive to appeal to different smokers and different palates that are constantly evolving every day."
The company's best-selling blend is the Cellar Reserve, a highly-acclaimed cigar comprised of 15-year-old aged tobaccos. It boasts an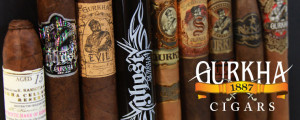 oily 1998 Criollo wrapper, a well-aged Dominican Olor binder and 15-year-old Dominican fillers. It is an enjoyable medium to full strength cigar that is full of flavor and complexity.
"We have expanded on this line to continue to appeal to different interests and flavor profiles," noted Melone. "We introduced the Cellar Reserve Limitada with a Brazilian Arapiraca wrapper and a Cellar Reserve Edicion Especial with Corojo wrapper."
Gurkha plans to release a 12-year aged Nicaraguan cigar exclusive to the Cellar Reserve Platinum edition at the 2015 International Premium Cigar and Pipe Retailers trade show (IPCPR) in New Orleans next month. Also coming to IPCPR is the new Gurkha Heritage and the company's first lancero vitola as a line extension for the East India Classic Havana blend. They are also set to unveil new packaging for some of their existing brands.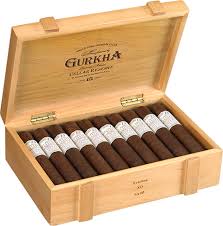 Most cigar companies use one primary factory to make their cigars, not Gurkha. Staying true to the company's mission, Gurkha works with several different factories in order to diversify its portfolio of blends and flavor profiles to bring even the most discerning smokers the most interesting and appealing cigars possible.
"Each factory has the opportunity to acquire different tobaccos and therefore different blend profiles," explained Melone. "We work primarily with American Caribbean out of Nicaragua and PDR and Las Lavas out of Dominican Republic."
From farms and factories to lounges and retail outlets, Gurkha has it covered. Gurkha has an array of official Gurkha lounges peppered around the country from the west coast to the east coast and everything in between. The Gurkha lounges each bring a unique flare and fashion to the brand; however, each one is adorned with Gurkha paraphernalia and signage. Plus, each official Gurkha lounge houses the brand's complete line up in the widest variety of vitolas. Those interested in visiting one of the lounges can click here for a link to their locations.
With so many great cigar brands and blends on today's market, why should one choose to smoke Gurkha?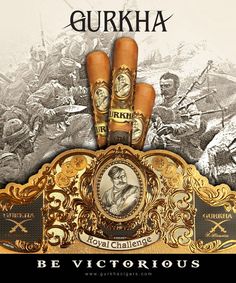 "Our packaging and bands are unique in and of themselves," boasted Melone. "But, more than anything, our diverse flavor profiles set us apart from other cigars on the market today."
Gurkha is ready to deliver as IPCPR nears and cigar smokers get more and more anxious about new releases to hit the shelves of their favorite tobacconist. Look for Gurkha to stay true to its core and bring its consumers high quality cigars using extraordinary tobaccos from around the world.
"Our plans for the future are to continue bringing premium brands to the industry. We are going to keep doing what we know best," said Melone.