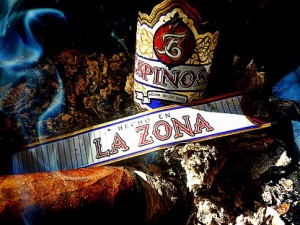 Erik Espinosa is a Cuban-born cigar maker who has definitely gotten his hands dirty in the industry. He started as an independent broker in 1997 peddling cigars for various companies. Today, he is a thriving brand owner with his own factory, La Zona, in Estelí, Nicaragua that produces some of the finest premium cigars on the market.
Erik Espinosa inherited his passion for the leaf from his father while living in Miami many years ago.  Because he started at such a young age, Espinosa was able to "live and learn" from the bottom up.
"I have been a sales rep. for some of the best and most popular brands in the marketplace like Drew Estate and Rocky Patel, and that helped me when I decided to start my own company," said Espinosa. "I knew exactly what I was looking for in my cigars and worked hard to achieve it."
Espinosa Premium Cigars was launched in February, 2012 and three months later, on May 23, it launched its first line, Espinosa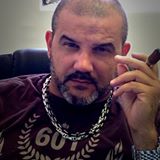 Habano. Since the inaugural release, Espinosa has been producing some of the industry's most popular brands. His lineup includes Espinosa Maduro, 601 La Bomba, 601 La Bomba Warhead, 601 La Bomba Warhead II, 601 Blue Label Maduro, 601 Red Label Habano, 601 Green Lable Oscuro, Murcielago, 601 Steel, 601 La Bomba Bunker Buster, La Zona Habano and Connecticut, Laranja Reserva, and the newest release, Espinosa Especial.
Espinosa is not just a name tattooed on a band. Erik's heart and soul are poured into each cigar that leaves his factory. In fact, "Everything we make at La Zona, whether for ourselves or a private label, gets my seal of approval."  However, because he travels quite often around the globe promoting his brand, he does not get to travel to Nicaragua as much as he used to.
"My factory operations guy travels often to Nicaragua and prepares blends based on our needs and that of or customers," Espinosa explained. "I will tell you this, when I am in Nicaragua you can bet you will find me looking at new tobacco and throwing together a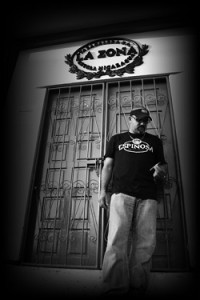 few new things to sample at the factory."
Espinosa has always been known for making strong, flavorful cigars but has recently diversified his portfolio to offer a little something for everyone.
"Last year we released Laranja Reserva, which is a medium to full-strength cigar with tons and tons of flavor," he commented.
Espinosa is so passionate about his blends that he keeps the 'recipes' under lock and key.
"I am going to tell you what I tell everyone about my blends, KFC's Colonel didn't share his seven herbs and spices, so neither will I," Espinosa remarked. "This is a very competitive business so we keep those things close to the vest."
Espinosa's cigars are unique with distinct flavor profiles that smokers seem to savor. The company is able to do this by combing through different farms and hand selecting premium tobaccos.
"All our blends use different tobacco, which means we have to buy from many different farms and wholesalers," Espinosa explained.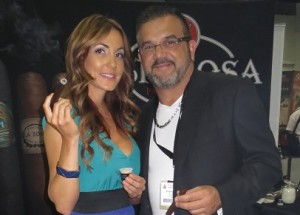 "It is a little more work but it keeps our blends fresh and avoids having all of our cigars taste the same."
Currently, the company's best-selling line is the Laranja Reserva. In fact, Espinosa is having trouble keeping them on the shelves of his retailers. It was very well received and landed on quite a few Top 10 of 2014 lists.
"It is an incredible cigar," boasted Espinosa. "As to why, a few things come to mind. First, it is new and cigar smokers want to try new things especially fans of my lines."
Espinosa is always working and has a few new products set to be released soon. The Espinosa Especial is set for a blockbuster debut this month, but there are also plans to unleash a line extension on the popular Laranja Reserva shortly.
Espinosa Premium Cigars was not the first brand that Erik Espinosa created. In 2004 Espinosa and Eddie Ortega joined forces to start EO Brands. Together the duo produced such cigars as the 601, 601 La Bomba, Cubao and Murcielago lines. At the time, Espinosa and Ortega were considered innovators when they launched the Murcielago.
"Only a handful of cigar makers dared to use the San Andres wrapper in its blends," he explained.
In 2011 Ortega and Espinosa had grown disheartened with how things were going with their distributor, Rocky Patel Cigars, so they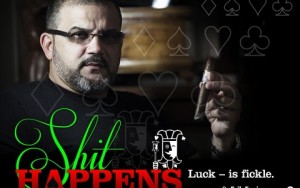 decided to disband the company and go their separate ways.
As mentioned before, Erik Espinosa owns his own factory, La Zona, nestled in the foothills of Esteli, Nicaragua. La Zona is unlike most other cigar factories in that it is a converted inn. It is a two-story ornate building that is the center of operations for Espinosa's product.  It features a gorgeous veranda that sits atop the Mecca with echoes of rustling tobacco leaves and chavetas cutting freshly rolled cigars. The sight of bustling rollers and endless rows of freshly bundled cigars that await inspection is blissful.
"La Zona, in my opinion, is the greatest little factory in all of Nicaragua," Espinosa said. "We have this really great building that used to be an inn that we converted into a cigar factory. The veranda that looks down the street is quite possibly the best spot in all of Estelí to have a cigar."
In 2014 Espinosa moved all of its production to La Zona. Because of this, Espinosa is responsible for his own cigars, his own production and his own quality control. Not having to rely on other factories is the key to timely releases and supreme quality control. All of Espinosa's cigars are triple-capped and rolled using the entubar style in the classic Cuban way.
"The greatest benefit of owning my own factory is knowing when your cigars are being done and being able to adjust production as necessary on our terms," explained Espinosa.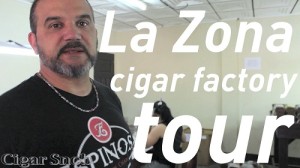 Besides Espinosa Premium Cigars, La Zona Factory produces private label cigars as well.
With so many great cigars on the market today, why should today's smokers choose Espinosa?
"With this company, I am all in, and humbly speaking, I believe our cigars, everything we make, are great and have a little bit of me in them," said Espinosa. "When you buy an Espinosa you are not just getting a cigar, you are getting me, Erik Espinosa. I want you to know that I was involved in every aspect of the cigar you have in your hand and I want you to enjoy it as much as I did making it for you."
Jose Galvez is the North East Sales Manager and can be contact on Facebook (Jose Galvez) and on Instagram (Lazonacigarsjose)
Below is a video tour of the La Zona Factory