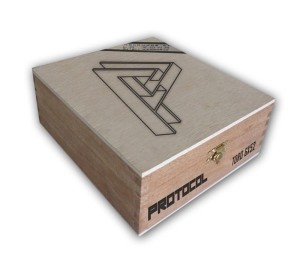 Cubariqueño Cigar Company will be attending the 2015 International Premium Cigar and Pipe Retailers Trade Show (IPCPR) this weekend in New Orleans, LA. The company, which launched its first cigar (Protocol) to market on May 16 of this year, has announced their presence at the 2015 IPCPR, booth 15824.
Cubariqueño Cigar Company will showcase the Protocol to a nationwide audience, continuing to offer the debut release in its two original sizes, Toro (6×52) and Corona Gordo (5 5/8 x 46). The cigar is wrapped in an Ecuadorian Oscuro leaf with a Nicaraguan Habano binder and a unique filler blend consisting of quadruple Nicaraguan Ligero from Estelí and Jalapa.
Since its release, the Protocol has been met by solid reviews and impressive ratings from various bloggers and reviewers.
"With the success of Protocol it's a natural progression to be at the show," says Cubariqueño Cigar Company co-owner Bill Ives. Ives goes further to say, "We figured we would have these (Protocols) to smoke for the rest of our lives but not the case. The entire first production run of 5,000 cigars sold in about two months with no advertisements, just us on social media. Our next production has been made and is aging at La Zona as we speak for show orders. I am so excited at the response. I am looking forward to taking this cigar to the show and getting it in more hands and shops. The journey isn't always roses, but all the time and energy being involved with cigars in one way or another I hope will pay off. My life revolves around cigars."
Ives and business partner Juan Cancel would like to thank Bill Agathis, owner of Berkeley Humidor and Adelphia Cigar Company.
"Without the help from Bill Agathis this project would have never happened. He has been a mentor to us and we thank him for making our dream become a reality," said Ives.
Cubariqueño will be exhibiting the Protocol as part of La Zona's massive exhibit space at IPCPR with Erik Espinosa and his entire La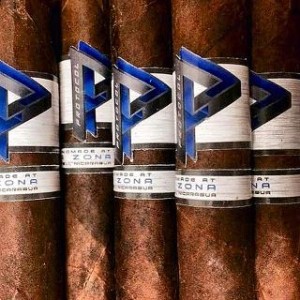 Zona team.
Juan Cancel, the other co-owner said, "We are very excited. Being with Erik Espinosa at the show is a blessing. I have a tremendous amount of respect and admiration for Erik and cannot imagine or want to do this with any other cigar manufacturer. Erik has been instrumental in making this dream a reality and allowing us to turn this love and passion for cigars into something real and tangible to share with other fellow cigar smokers. I am excited to see what the future holds for Cubariqueño Cigar Company. I am sure about one thing, with La Zona as our home it will be a bright future!"
The company plans to remain a small batch cigar company with its second production run limited to 6,000 cigars, 1,000 more than the original batch. However, there are plans to increase production as demand rises. Ives and Cancel plan to take on a maximum of 20 accounts at IPCPR.
"We are still a baby in this industry and that is the most that the two of us can handle now," said Ives and Cancel.
The folks at Cubariqueño Cigar Company have extended an open invitation for all IPCPR attendees to stop by the La Zona exhibit area to meet these two cigar nuts and learn more about Protocol. Ives and Cancel hope many will join them on this journey.