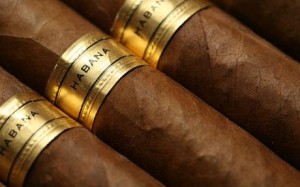 American cigar smokers clamor for a puff of the long-forbidden fruit – legally.
Thanks to the new rules that went into effect on January 16, travelers can now legally enter the United States with $100 worth of Cuban cigars and booze collected from their worldly visits. But, is this just a tease or the start of an exciting future for cigar enthusiasts?
The iconic cigars, which have been Cuba's signature product ever since Christopher Columbus saw natives smoking rolled up tobacco leaves when he first sailed to the Caribbean island in 1492, could finally become legal here in the United States. But, there are still several hurdles to overcome before American smokers can legally buy Cuban cigars in their local cigar shop. First and foremost will be the Congressional fight that is sure to draw plenty of controversy in Washington. Wholesale shipments directly to the United States would require the U.S. Congress to lift the embargo, or for President Obama to declare an exception for cigars under the Trading with the Enemy Act. Then there are the trademark battles that will ensue because the United States doesn't recognize the Cuban trademarks. And, even if all that is reconciled sooner than expected, Cuba will have its own problems to deal with.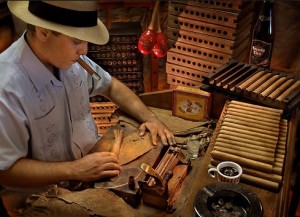 "Cuba doesn't have the capacity to fulfill American demand, so the rest of the world will get more non-Cubans and sadly more fake Cubans in some countries," said Jose Blanco, master blender and owner of Las Cumbres Tabaco cigar company. "And, Cuban cigars are very inconsistent and Americans are extremely picky about consistency and quality and value for money."
The latter will be the biggest issue for Cuba and the cigar industry. Cigar manufacturers expect a 'Cuban boom' in America if the embargo, which was enacted by President John F. Kennedy in 1962, is lifted. And, economists estimate that Cuba stands to do $100 million to $200 million in sales on American soil alone.
"This (American demand) will definitely be a problem," said Blanco. "Cuba will need more tobaccos and also more curing barns and fermentation and all the processing – they do indeed not have enough of that today."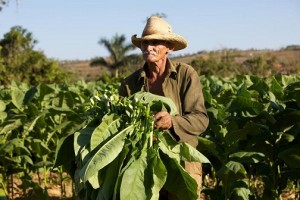 The expected 'Cuban cigar craze' in the United States does not worry brand owners or blenders one bit, in fact, they welcome the possibilities. Right now a Cuban cigar is a "Puro", meaning they are made using only Cuban tobacco, but if the embargo is lifted blenders around the world like Jose Blanco will start to introduce Cuban tobacco into their blends.
"Some blenders, I will definitely be one of them, will blend Cuban tobaccos with other tobaccos into my blends if I can – that means a whole new product will exist," Blanco explained. "That will be when the fun really starts."
Antonio Lam, owner and blender of Reinado cigars added, "I would consider adding Cuban tobacco if I found an abundant crop of the quality that could be there. I would love to mix some Cuban tobacco with Nicaraguan."
In the wake of all this hype and excitement lies a serious problem for the mother country. Since the 1962 embargo Cuba has been steadily affected by soil depletion, which has greatly diminished the quality of the nation's cigars. And, some of the best growers have fled to neighboring countries after Fidel Castro took power. All this translates to an over-priced cigar that doesn't have the same 'wow' factor it once boasted.
"I find a good Cuban to be fantastic," Blanco noted. "But most tend to be quite similar because they only use Cuban tobaccos. Americans, for sure, will miss the complexity of different profiles."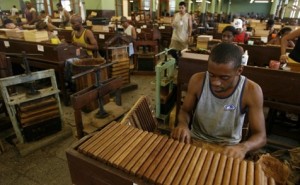 Lam agrees, "The production and capacity for Cuba without the US, is already a little bit of a problem with consistency, so to open to the US market is going to be very problematic for them not only for the price points, which are going to be high, but with constancy. I don't think it is going to be as successful as a lot of people are expecting."
The U.S. government's stamp of approval may pose a far graver threat to the mystique and demand of Cuban cigars. The idea of eating the forbidden fruit holds a much greater appeal than the actual consumption. In fact, experts believe that consumers will be paying more for the Cuban reputation rather than a quality product.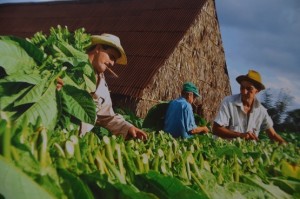 "We all know what makes a Cuban cigar so special – the forbidden fruit factor," said Lam. "When someone walks into a lounge and he has it and no one else in the room can have it, then you are something special, but when everyone else around you has one, the magic is gone."
With that said, cigars are a source of great pride for Cubans and they are extremely proud of their country's rich history in the industry. And, for sure, any increase in revenue can only help the nation begin to advance into the 21st century.
"It will really be interesting to see what will happen with farms and some of the brands once democracy is truly restored in Cuba," said Blanco. "I hope and believe in open relationships between all cigar countries and very special cigars will be blended from many of us."